Materiality in Turkel Design homes
When designing a custom home, it's hard to overstate the importance of material selection. At Turkel Design, materiality guides every aspect of our approach because every material has properties that we, as designers, must respect.
"Wood is universally beautiful to man. It Is the most humanly intimate of all materials."

– Frank Lloyd Wright
One of the most astute books about the work of Frank Lloyd Wright is titled In the Nature of Materials. Wright believed—and so do we—that looking at, and thinking about, materials can give us an intimate connection with the spaces we inhabit. We like to use concrete and stone because they show us how they were formed. Likewise, elements like steel beams show us how they were assembled. But our most intimate connections can be forged with wood: wood discloses to us how it grew.
Wood speaks to us in vivid ways, and its message can vary significantly by species. That's because, unlike steel, concrete, or stone, wood comes from a living being. It has an organic quality that creates unexpected richness and complexity.
When we deliver a prefab package of building components to a client's site anywhere in the world, we can guarantee that the package will include high-quality, thoughtfully selected wood.
Let's look at four attributes that carefully chosen wood brings to the durable, understated modern style of Turkel Design's homes.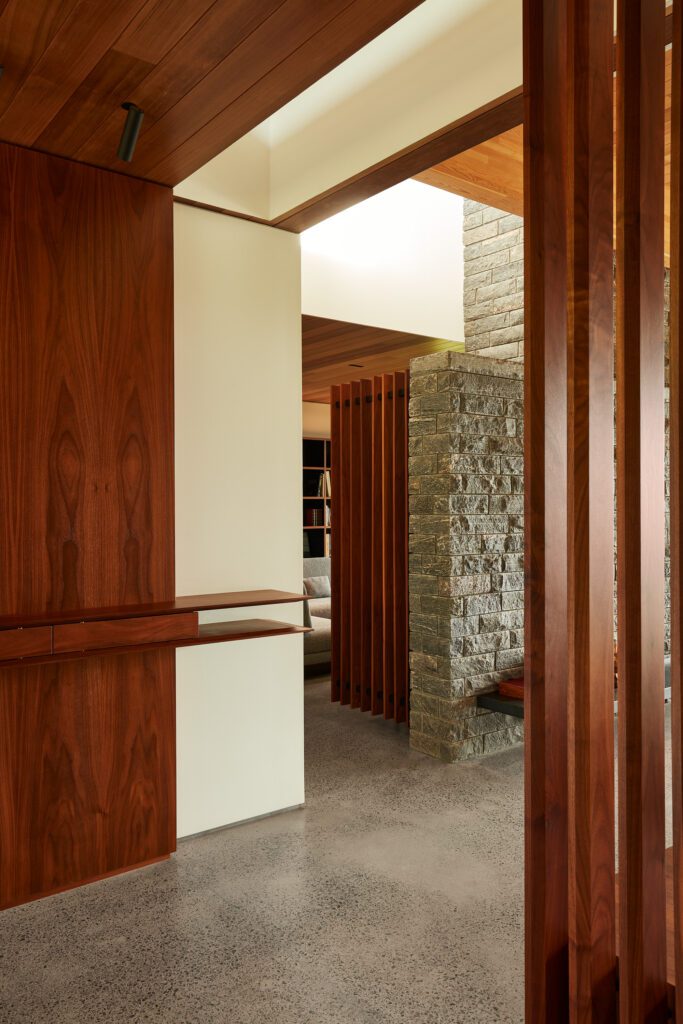 Waves of grain
Wood grain is key to unlocking how to use wood in home design. The texture and direction of the grain in a piece of wood tell us how that wood "wants to be used." We designed extensive custom cabinetry and millwork for our projects. Note how the wood grain creates texture, variety, and depth. It works as its own natural decorative pattern, conveying a natural warmth and lending an intimate quality to the spaces.

Organic appeal
As a natural, organic material, wood has unique characteristics. It is the architect's responsibility to treat it with respect—celebrating its natural beauty.
Because it is a natural material, wood is not static. In fact, it's always changing—and, with it, the appearance of a wooden structure can change over time. Take, for example, our Lake Muskoka Boathouse in Port Carling, Ontario. For this simple, elegant building—designed not only to store and dry boating equipment but also to serve as a space for lakeside entertaining—we selected regionally sourced fir in part because it will develop a silver patina over time, thereby complementing the existing docks and decks in the area.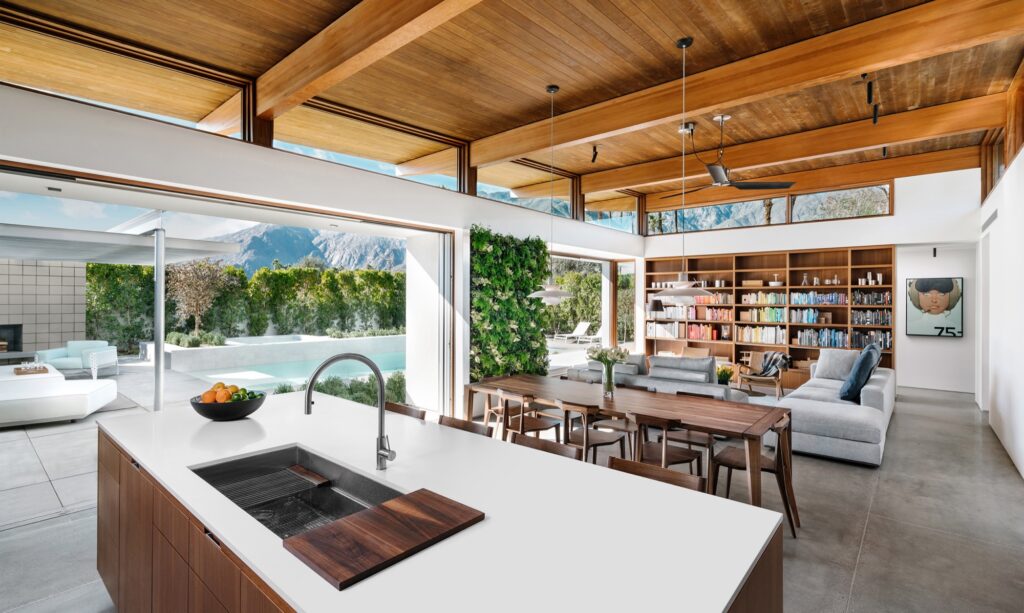 Post and beam beauty
The nature of wood demands that we treat it with respect by showcasing both its aesthetic appeal and its durability.
Our homes showcase their post-and-beam structure as a way of honoring the natural strength and beauty of the wood. You are encouraged to think about how it works to support the structure, and to admire that as part of its aesthetic appeal.
At Desert House in Palm Springs, California, for example, the post-and-beam structural system showcases the Douglas fir glue-laminated beams that span the great room. We've written before about the environmental benefits of engineered wood products like these beams, but we also love to show off their warm, natural dignity.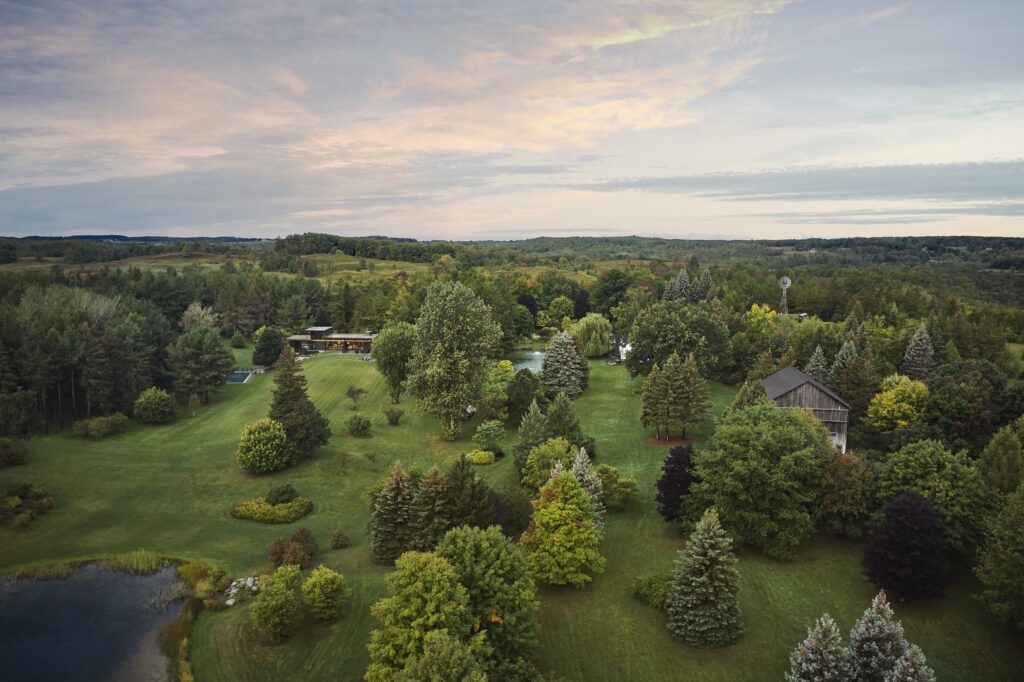 A sense of place
At Turkel Design, we pride ourselves on our ability to design a custom home for any location. Part of our ability to do this stems from our close analysis of your site and its environment. This analysis informs every aspect of our design, including how we select materials.
Wood cladding is an effective way to place a home within the natural context of its location. At Mulmur Hills Farm in Ontario, the homeowners envisioned a modern vacation home that felt compatible with the existing outbuildings on their rural property—some of which date to the late nineteenth century.
The ash cladding that we chose for the exterior of the house serves several functions. Not only does it create visual harmony between the modern home and its historic neighbors, but because it is thermally treated (modified with exposure to extreme heat), it also provides extra durability.
Create your lasting custom home
Turkel Design homes use premium materials to ensure that our prefabricated custom homes will stand the test of time. We work closely with you to design a custom home that suits your lifestyle. Contact us today to discuss how you want to live.
Photographs by, from top: Maxime Brouillet, révélateur studio, Chase Daniel, and Maxime Brouillet