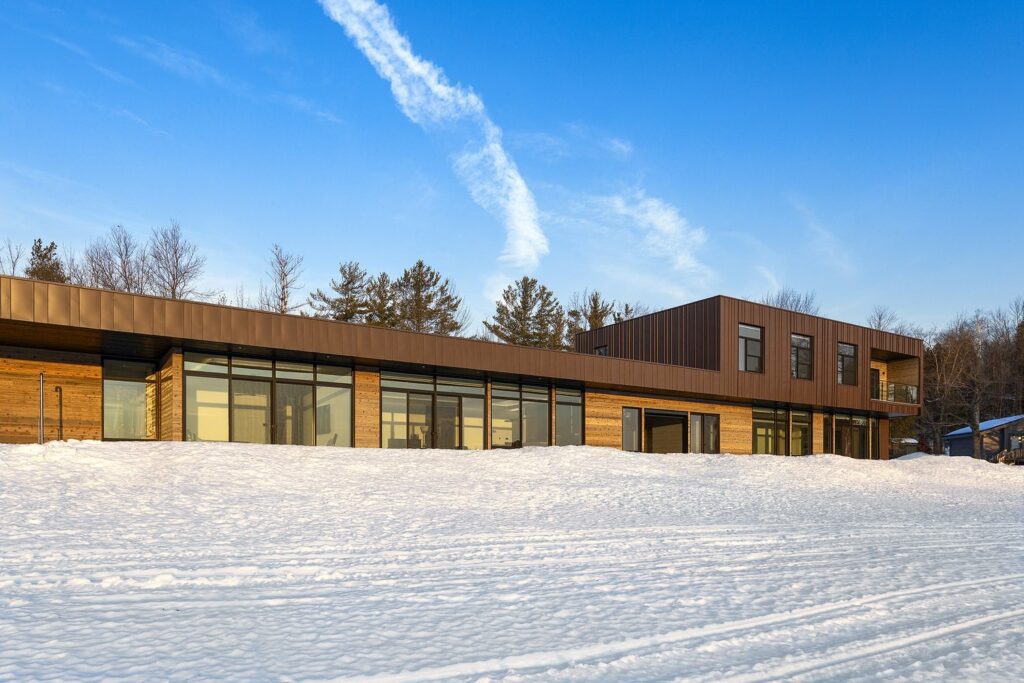 Sustainability and efficient use of space go hand in hand with beautiful architecture, and are characteristics of Turkel Design homes. With over 20% of U.S. greenhouse gas emissions attributable to heating, cooling, and powering the buildings we live in, it's imperative that new homes not only use less energy than those that came before, but also avoid the burning of fossil fuels whenever possible. That's why, as part of our systematized design process, we encourage homeowners to select energy efficient systems and appliances.
Regardless of where you live, you want to be comfortable year-round. Wouldn't it be great if that comfort were paired with consuming as few fossil fuels as possible and being smart about energy use and costs? Advancements in lighting, such as LED bulbs, have done their part to chip away at energy consumption in recent years. But what about heating and cooling? If you are seeking modern, sustainable living, the traditional oil or gas furnace or central air conditioning system may not fit your vision.
There are alternatives, however, that can provide more environmentally friendly and reliable solutions to home heating and cooling.  
A flexible solution
Heat pump systems are one such alternative. Anne Hogarth, an energy advisor with the Toronto-based firm Goldfinch Energy, says she often recommends heat pumps to her clients. "In colder climates, the heating system is your home's largest energy drain, with the water heater a distant second," she says. "Heat pumps bring your energy consumption down." 
Unlike a furnace, a heat pump system doesn't create warm air. Instead, it collects heat from the surrounding atmosphere and brings it inside the home, or vice versa. In effect, it can replace both your heating system and your air conditioning. 
Hogarth says the perception that such systems don't work in extremely cold or warm climates is outdated. "There's been a lot of development in 'cold-climate heat pumps,' which work in temperatures as low as -30 degrees Celsius (or –22 degrees Fahrenheit)," she says. Furthermore, most systems feature an electric heat backup system just in case—so you can ensure that your home remains at a comfortable temperature without relying on fossil fuels.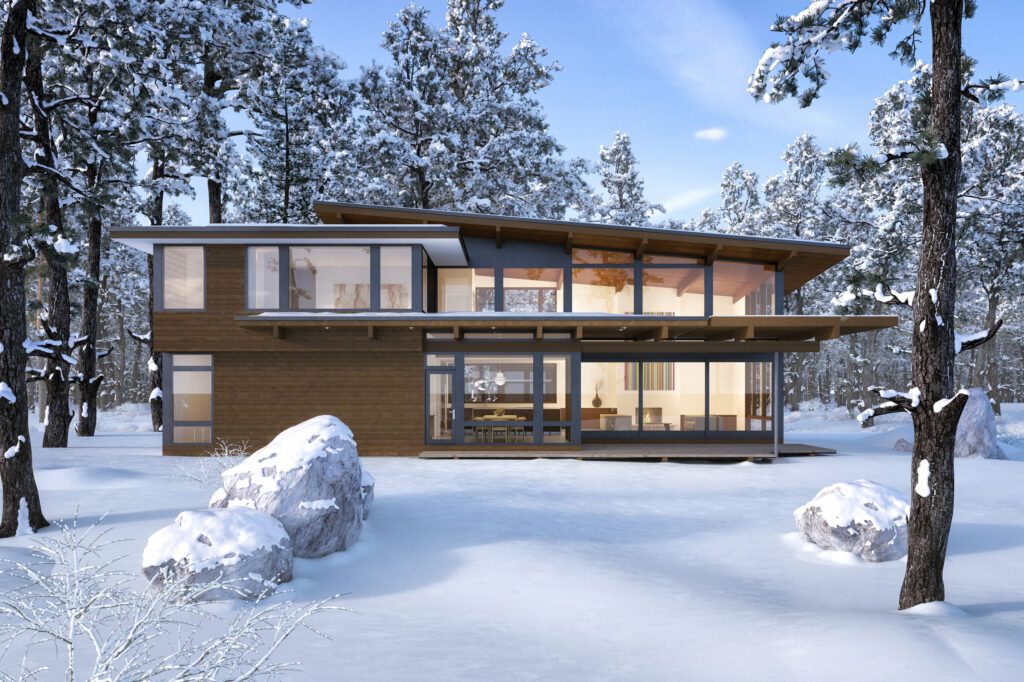 Fit for all climates
Because Turkel Design works with homeowners worldwide, we have expertise in designing for the varied and changing climates, as well as environmental regulations, throughout North America and beyond. As weather patterns become more unpredictable, the flexibility of a heat pump system can be a saving grace. Hogarth cites recent heat domes in Vancouver, a city where many homes lack air-conditioning systems. Similarly, periodic ice storms in Texas have plagued homes with no furnace. A heat pump is an ideal solution for the unpredictable effects of climate change, in part, because it regulates the temperature in either direction.  
Heat pumps improve your home's livability in a number of ways. Because they deliver "ambient air all the time," Hogarth describes the effect as "more gentle and steady" than a furnace. "You don't get the peaks and valleys. People often find that they're more comfortable in spaces conditioned by heat pumps." Many ducted heat pump systems include air filtration components that help remove dust, allergens, and other airborne particles, thereby improving indoor air quality. Additionally, because the outdoor unit houses the majority of the system's components, and the indoor air handlers are often whisper-quiet, many heat pump systems create surprisingly little noise.
You may even find them useful for multiple indoor and outdoor spaces. For example, at Desert House, Turkel Design's "Living Lab" in Palm Springs, California, one heat pump system regulates temperature inside the home, while another heats the hot tub and pool.
Hogarth notes that both the United States (as part of the Inflation Reduction Act) and Canada offer incentives for investing in heat pumps. In fact, as governments take stronger measures to limit the use of fossil fuels (for example, newly built homes in Quebec must be fossil fuel-free), heat pump systems are sure to rise in popularity.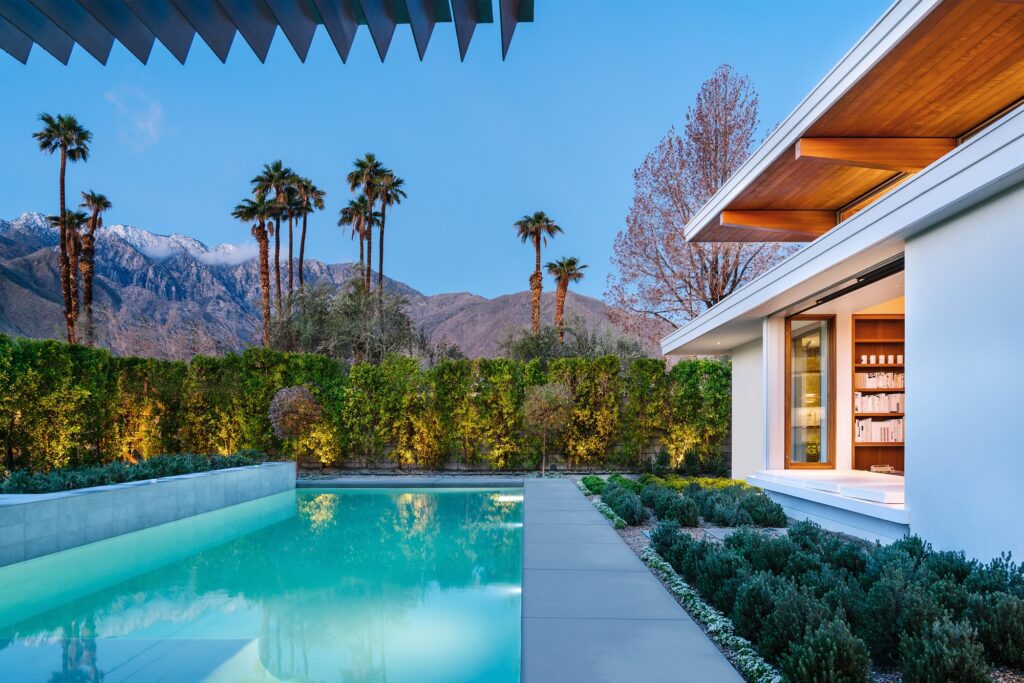 Design for sustainable living
For Turkel Design, the system chosen to condition your home is only one aspect of sustainability planning. We use the predictability of prefabrication to ensure that the homes we design are built more airtight than most, and we incorporate energy-efficient systems and strategies—from solar panels to passive heating and cooling—to make your home as environmentally sustainable as possible. Perhaps most importantly, when designing, we make efficient use of space, so that your home feels and lives bigger than it is, and you only heat and cool the space that you need.
Selecting an efficient heat pump system as an alternative to a fossil fuel-burning furnace might just be part of the plan that is right for your custom home. 
Contact us to discuss how you want to live.