To fulfill your goal of a beautiful custom home designed for the life you want, you need the right partner: someone who takes today's uncertainties into account—and assures predictability of cost, timeline, and quality for your home.
Turkel Design is your solution, no matter where you want to live.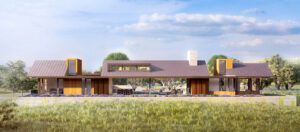 We leverage the unmatched precision of panelized prefabrication and our systematized design and planning process to introduce predictability—and, thereby, risk reduction — to the execution of your project. Compared to the same home designed and built using traditional methods, your home will take less time to build and cost less.  
"With prefab, everything is cut in a controlled factory environment…the pieces really will go together like LEGOs. When you're done, it's square, it's tight, the water stays out. [The assembly] really went fast. To stick-build what we did would have cost 25% more per square foot."

– a new york-based contractor who chose us to design and prefabricate his home on martha's vineyard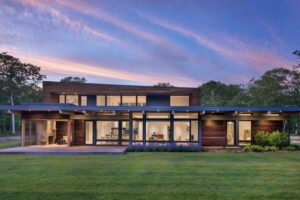 Turkel Design homes transcend what you thought you knew about prefab, combining premium design and high-quality natural materials with the efficiency of prefabrication. Every step of our process is part of a system, which we've refined through years of designing more than 200 homes throughout North America and beyond.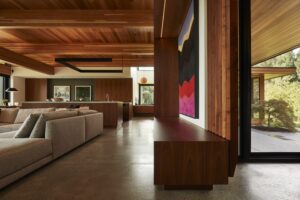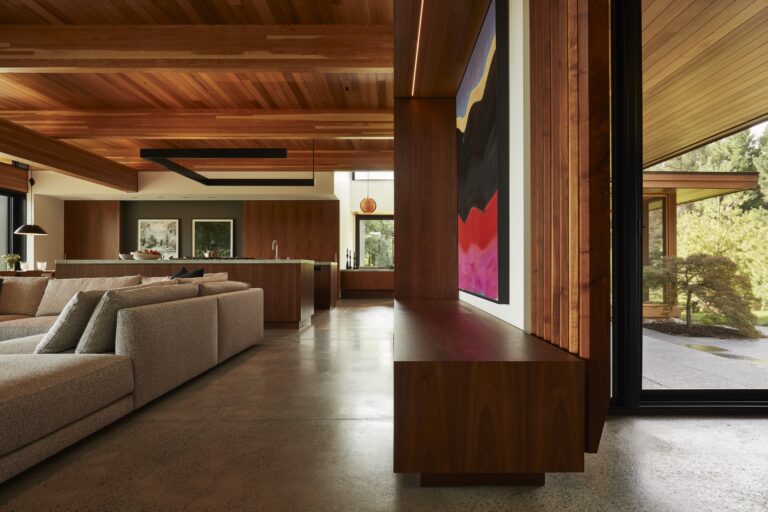 Predictable Cost
Throughout the process, we communicate clearly about the effect of every design decision on your home's cost. After the schematic design is complete, we provide a fixed quote for the prefabricated building component package. We help you identify local consultants from our network of trusted professionals and general contractors, and guide you in securing and evaluating bids with our detailed drawings and specifications.
Predictable Timeline
To track the progress of your home, we maintain an eventline that's customized for your unique circumstances. With expertise in many jurisdictions, we know the strategies involved in overcoming obstacles to get the necessary permitting approvals for your project.  
Additionally, prefab allows for multiple steps of the process to occur in parallel. This creates efficiencies that traditional design and construction methods cannot match. Consider that the foundation and site work can be prepared while the building package is being fabricated.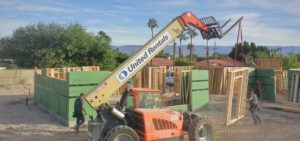 Predictable Quality
Our custom design process incorporates your input at every step. We realize your goals with our award-winning aesthetic approach, delivering homes that are beautiful, functional, durable, and tailored to your lifestyle.  
As part of our systematized process, we build your custom home three times: once using a 3D digital model, once on a factory floor, and finally on your property. This approach builds in predictability—the prefab package that is delivered to and assembled on your land fits together beautifully. 
Our process doesn't sacrifice quality for the sake of efficiency—instead, the two work together to create homes that are elegantly designed, precision-built, and customized for your lifestyle, wherever that may be.  
Thanks to our predictable process, there's no reason to wait to get started on the custom home you envision. We would love to hear about how you want to live.