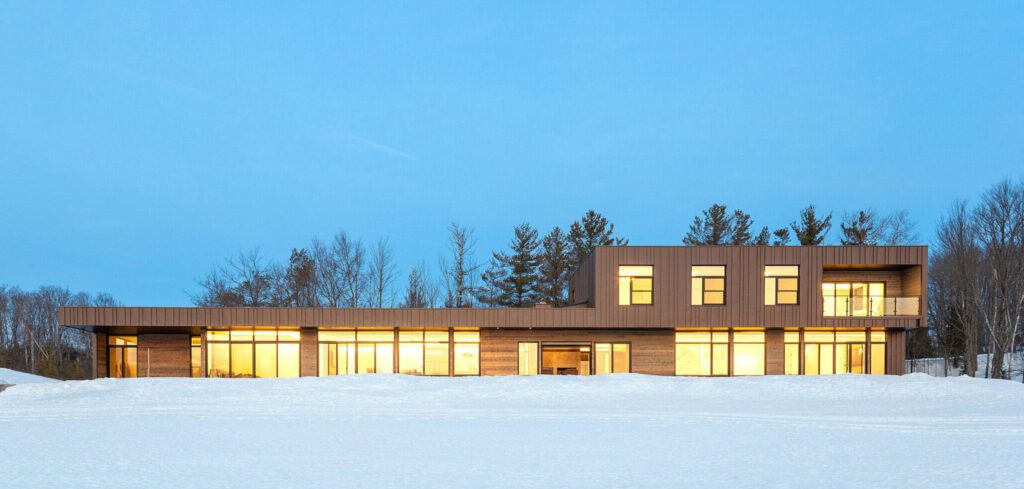 When you are escaping to your vacation home or pulling into your driveway at the end of a busy day, what are you looking forward to most? We bet it isn't a long list of chores and home maintenance.
That is why our homes are built and clad with high-quality materials that are meant to last. When selecting the right finishes for your home, here are some of the factors we consider to help reduce the time and expense of maintenance:
using materials that are appropriate for the climate and weather conditions of your site
using the design of the house to shield more sensitive materials from the sun and rain
deploying natural materials selectively in areas where they can be both seen and experienced in close proximity
placing materials that require more frequent maintenance in more easily accessible locations
If you are interested in lower-maintenance living, here are a few examples of how we have used the right materials in the right places to free our clients up to enjoy their homes more fully.
The right materials for your site conditions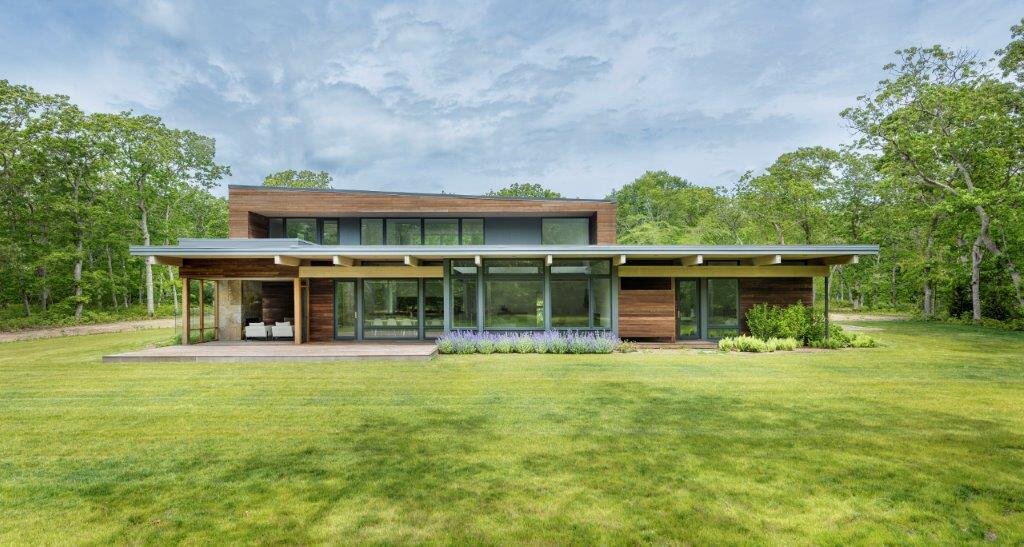 As an instance of high-quality, low-maintenance materials, take this house on Martha's Vineyard. It is clad in planks of ash (a wood with a handsome grain) that have been thermally treated. The heat of thermal treatment essentially bakes the wood, removing organic compounds from the wood cells. This process dramatically improves the durability and stability of the material, making it resistant to rot, fungi, and insects—a real advantage in a seaside climate where the air is humid with salt spray.
Salt spray is also notoriously corrosive, so the outer faces of these window frames are clad in aluminum that is treated with an industrial-strength resin-based coating system—a finish we use in all our houses.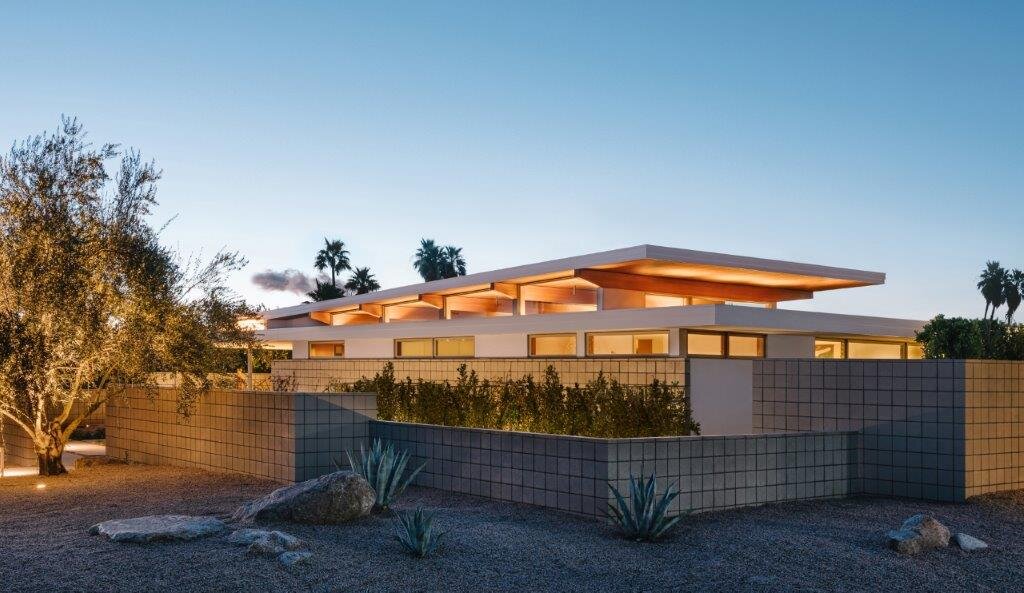 Our Desert House isn't exactly a place in the country, but it's a house where we tested ideas about design and low-maintenance exterior finishes—in this case, materials suited to the hot and dry conditions of Palm Springs, California.
On the street side of the house, stacked concrete blocks retain the heat of the day into the chill of the night, and muffle street noise.
On the south-facing patio side, white stucco reflects the sun.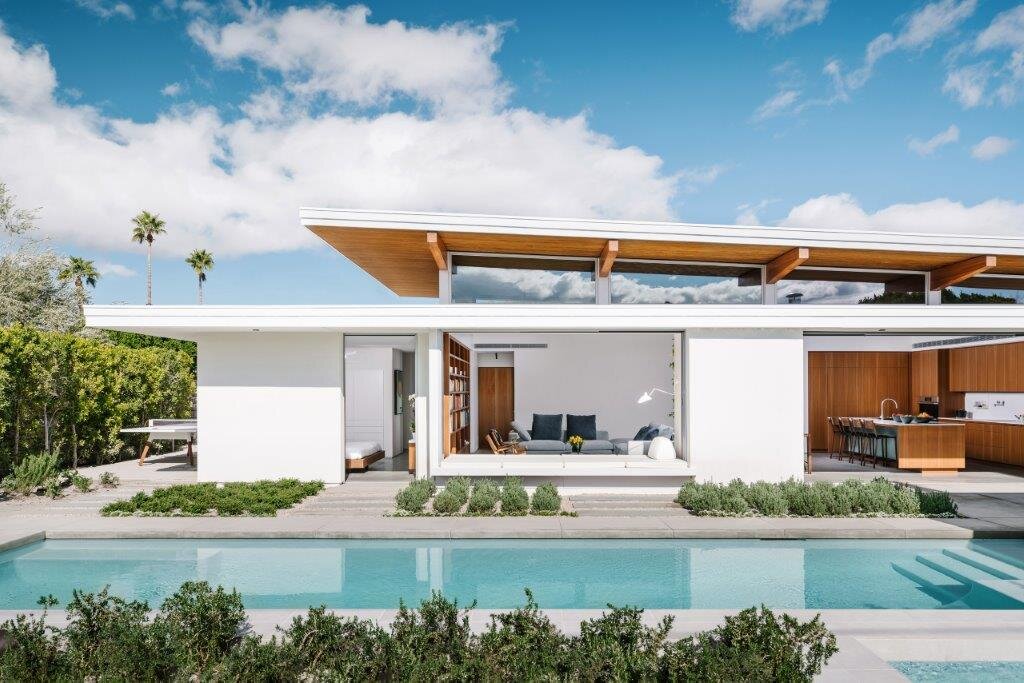 The right materials in the right locations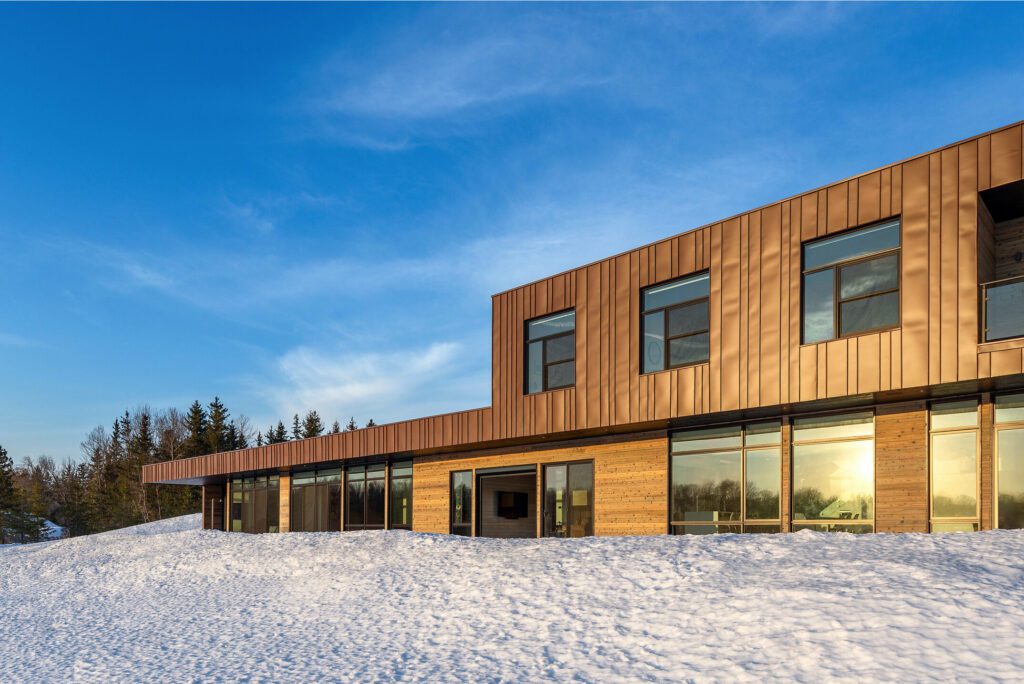 This home we designed for a pair of families in Ontario is an example of the house itself protecting outdoor materials. This far north, the weather can swing between extremes, so the upper story, clad in maintenance-free standing-seam metal, overhangs the lower story and protects its cedar siding from blowing rain and snow.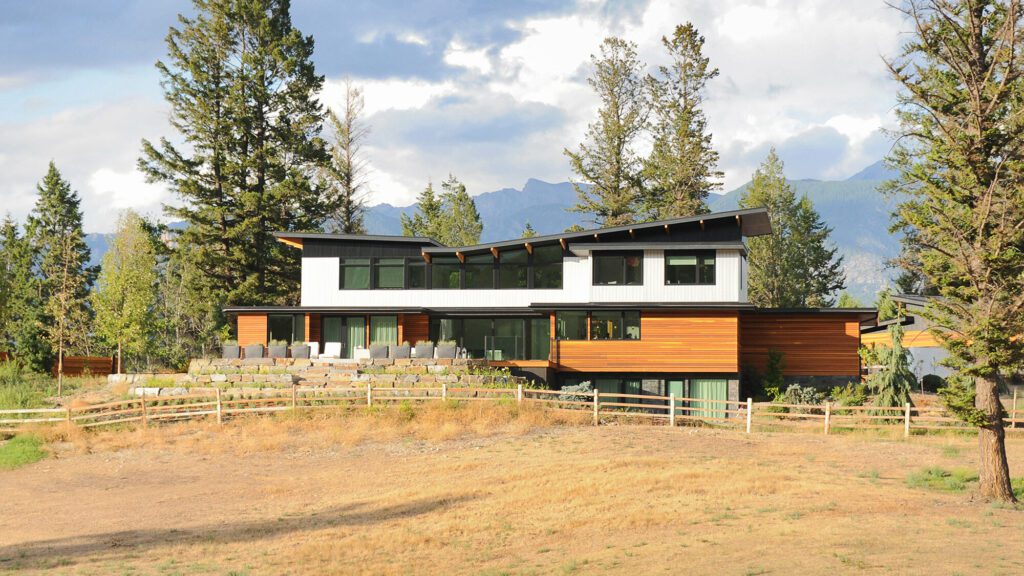 Here is another example of a place in the country with a no-maintenance second story overhanging a wood-clad first story. In this case, we're in British Columbia, and here too, the upper story is clad in metal panels.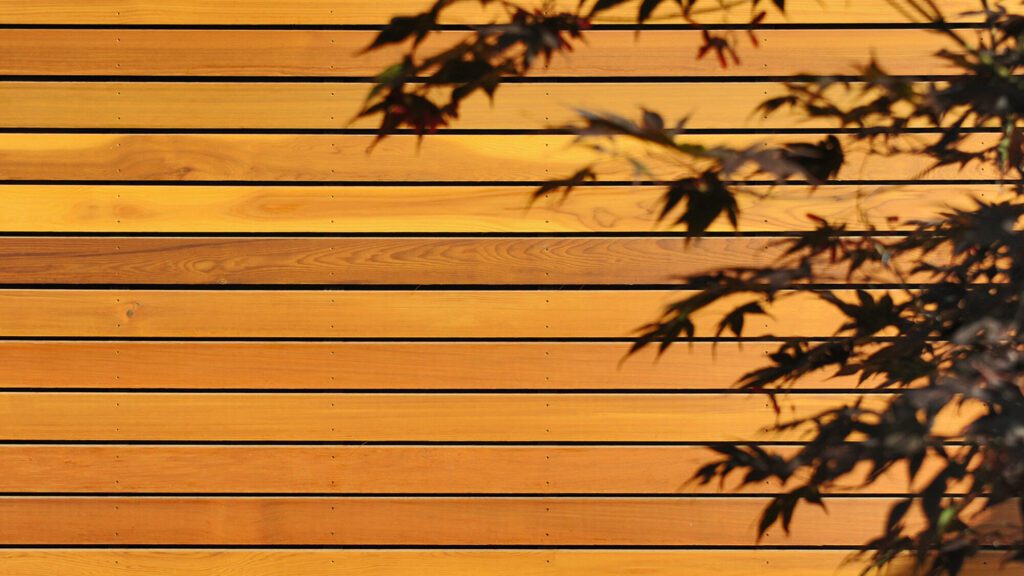 But notice one more thing: When you sit on the outdoor deck taking in the view, behind you are cedar planks that are warm to the eye and interesting to the touch.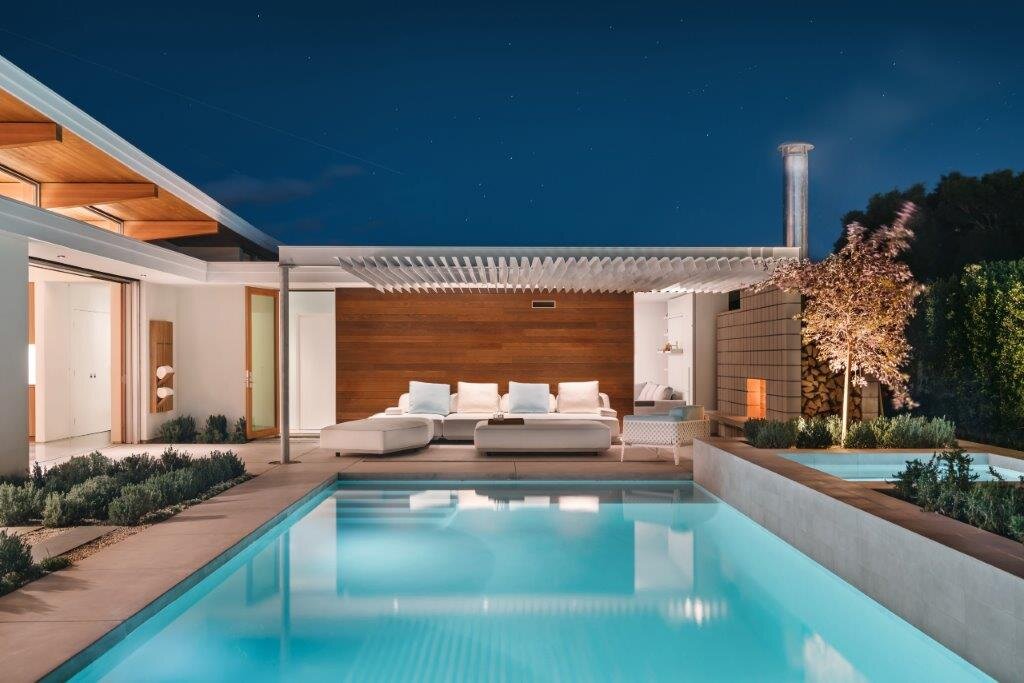 At our Desert House, we also backed up an outdoor living space with a wall of warm-toned wood—in this case, thermally-treated birch. Birch-wood isn't usually associated with desert climates, but when thermally treated and shaded from the sun by an overhead pergola, receiving direct rays only at sunset, it holds up well.
A carefully designed home can be both easier to maintain and a delight to live in. Here's what Meelena Turkel says about living in the house she and her partner Joel designed:
"Like so many other families, we've spent a lot of time at home, during the past year. Our Desert House has really become a refuge for us—a place to live and work and even educate our children. It's been a blessing not to have to spend too much time and effort maintaining our home. The materials we selected have really proven their durability over these past months. Not having to dedicate much time to maintenance has meant that we can spend hours enjoying our home and our time together."
Photography: Nat Rea Photography, Revelateur Studio, Chase Daniel