If you've come to our website, it must be because you are dreaming about a custom home, one that is specifically suited to you and how you live. We can assure you, we have yet to build a home that hasn't been customized—often extensively—to bring it in line with our clients' wishes.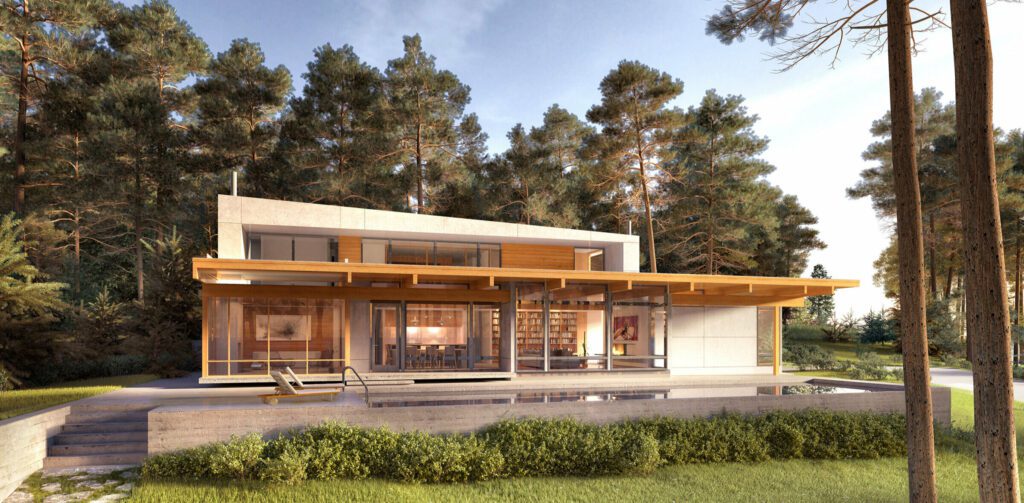 Sometimes the modifications to existing designs are minimal, as with a home we built on Martha's Vineyard: Here we enlarged a main-level bedroom in an existing design so that it could serve as an intimate family room off of the great room.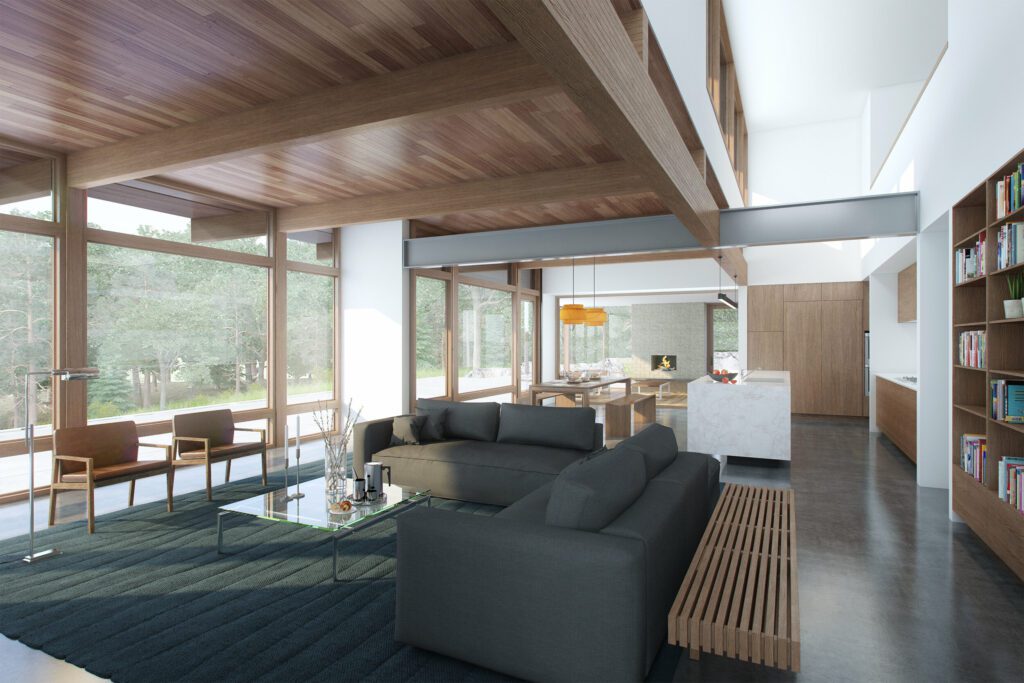 At the other end of the spectrum is a home we built on the shore of Lake Muskoka in Ontario. There, the owners liked the roof-line of a previous project, and its office loft overlooking the double-height great room. But most of the other features of the house—like its great room with operable walls of glass on both sides, double kitchen island configuration, and twin primary suites upstairs—were designed in response to their unique ideas about how they wanted to live there.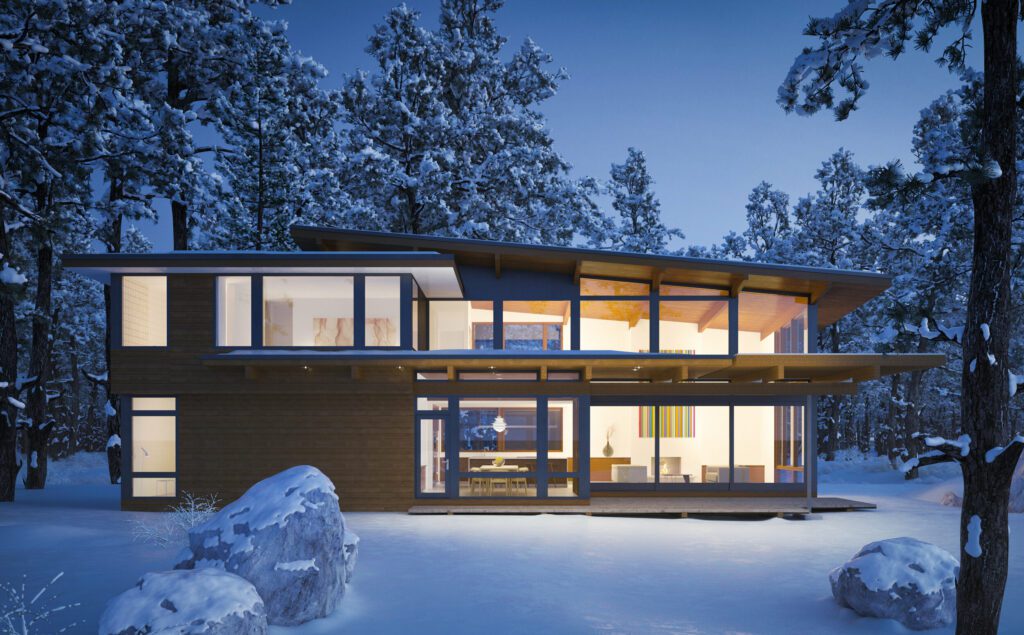 The truth is our portfolio of designs are merely starting-points for a collaborative conversation, with you, about your new home. Here's how it works:
We analyze your site
Once you've engaged us to design your house, we'll visit your site and thoroughly investigate it for special features and views, and for whatever regulations your locality places on it. With that data, and precise measurements from a local surveyor, we'll construct a digital 3D model of your site—and use that to see which existing designs might best fit your preference, your site's terrain and the restrictions placed upon it.
Our designs help you visualize how you might want to live
One of the aids to our conversation will be our extensive library of photographs of houses that we have already built. We'll direct you toward design ideas that might—with a little tweaking—be exactly right for you.
With a 3D model of a house nestled into the 3D model of your site, we can really begin the conversation about making that house your home. On computer screens shared with us, you will be able to look down on your house sitting in its site. You'll be able to go inside the house and look out toward views of its surroundings. You'll really be able to visualize your developing home.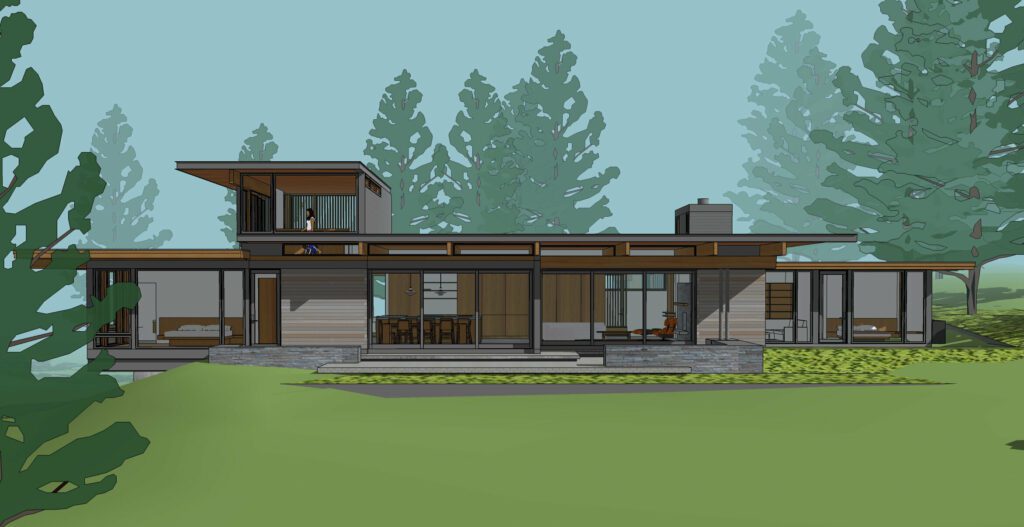 We might decide that only a fully custom home design is right for you
As we discuss these modifications together, we might conclude that your needs are best served by designing a home "from scratch." In fact, just about half of the houses we design are created that way.
If you would like to know more about customizing one of our standard designs or designing a completely custom home, contact us.
Photography: Revelateur Studio