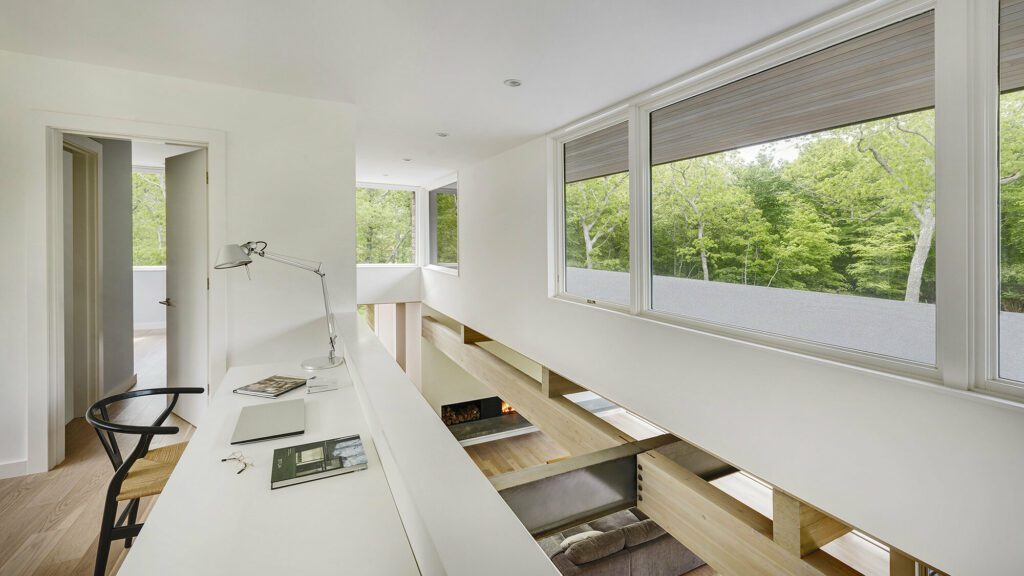 When does a house become a home?
You might say: It's when memories of events and occasions began to accumulate. It's when the mere act at of looking into a room conjures up memories—of things experienced there, things felt there, things imagined there. Home is a place you never want to leave behind.
What if a home could accompany you through every stage of your life? What if a home could evolve with you—so that when your children moved away, or you grew older, you wouldn't have to move. You could stay in the same place and lay new memories alongside the old ones.
At Turkel Design, we've designed our houses for this kind of lifelong living. How do we achieve this?
Designing for lifelong flexibility
Here are existing floor-plans for Turkel Design houses that we can modify to suit your needs: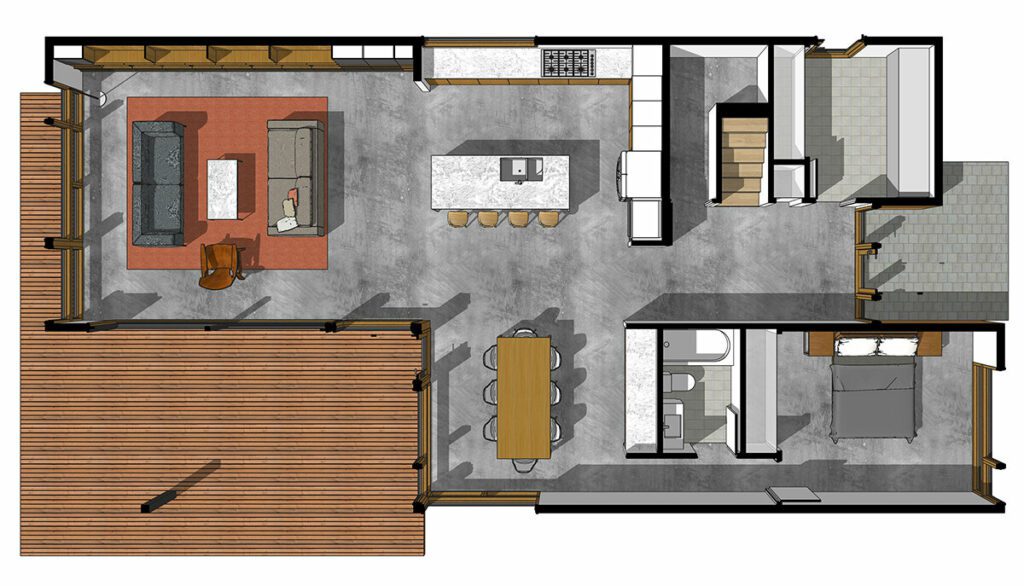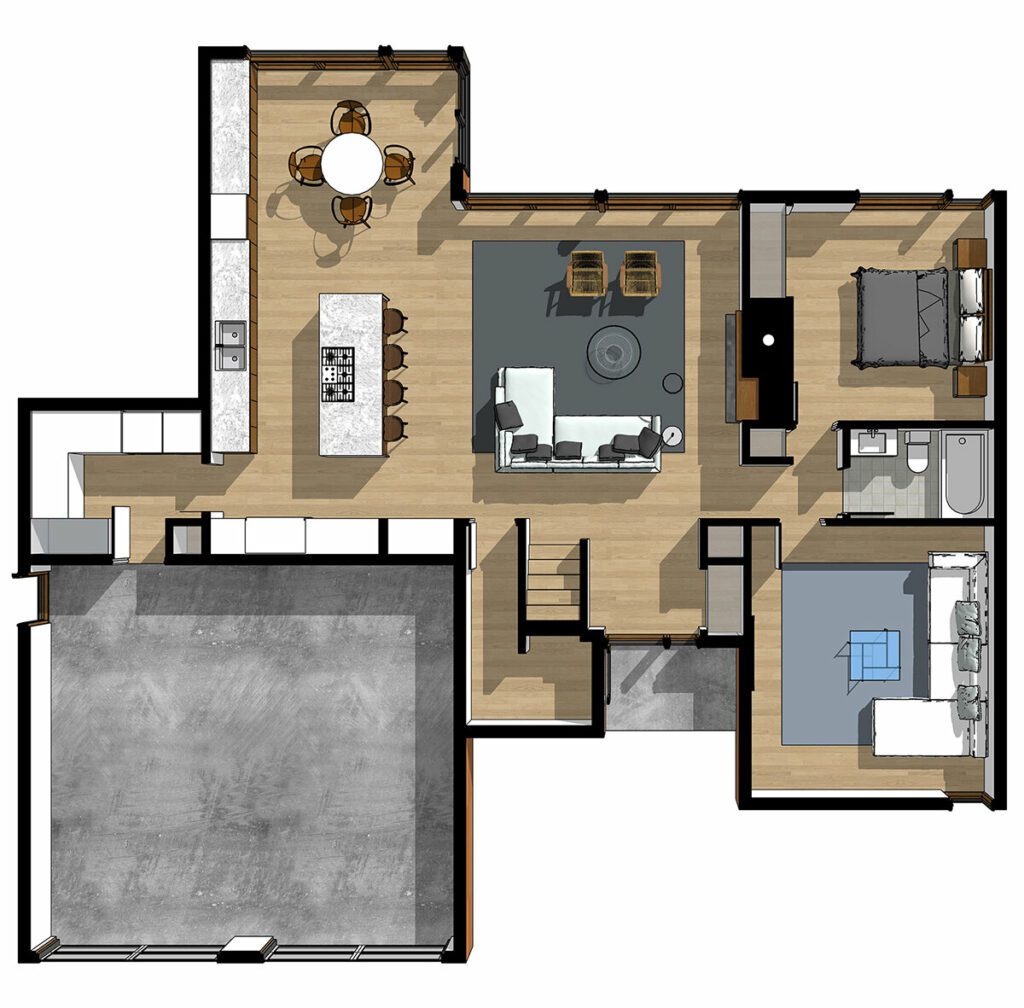 What do they have in common? Most obviously, they all have a great room encompassing the living, dining, and kitchen spaces. But what about the other rooms? If you look closely, you'll realize they're dispersed around the great room—either out to its sides or above it. The furniture in the plans suggests that some of the rooms are bedrooms for parents, or bedrooms for children, or family rooms, or offices. However, any of these rooms could take on the function of any other room—or some other function entirely. Gym? Art studio? Library?
Take a look at this two-minute video. It shows how this swapping of functions would allow a family to live out forty or more years in a Turkel Design home.
Designing for lifelong accessibility
Designing a home for life-long living isn't just about having flexible spaces that adapt as your family dynamics change.
The video paints a picture of aging parents moving down to the ground floor because climbing stairs has become an issue. But if you've broken an arm or a leg—or just sprained an ankle—you know that diminished agility can happen at any age.
More than that: We've found that at least two design accommodations for "aging-in-place" make life better from the first day for even a young family that moves into a Turkel Design house.
Wider hallways and doorways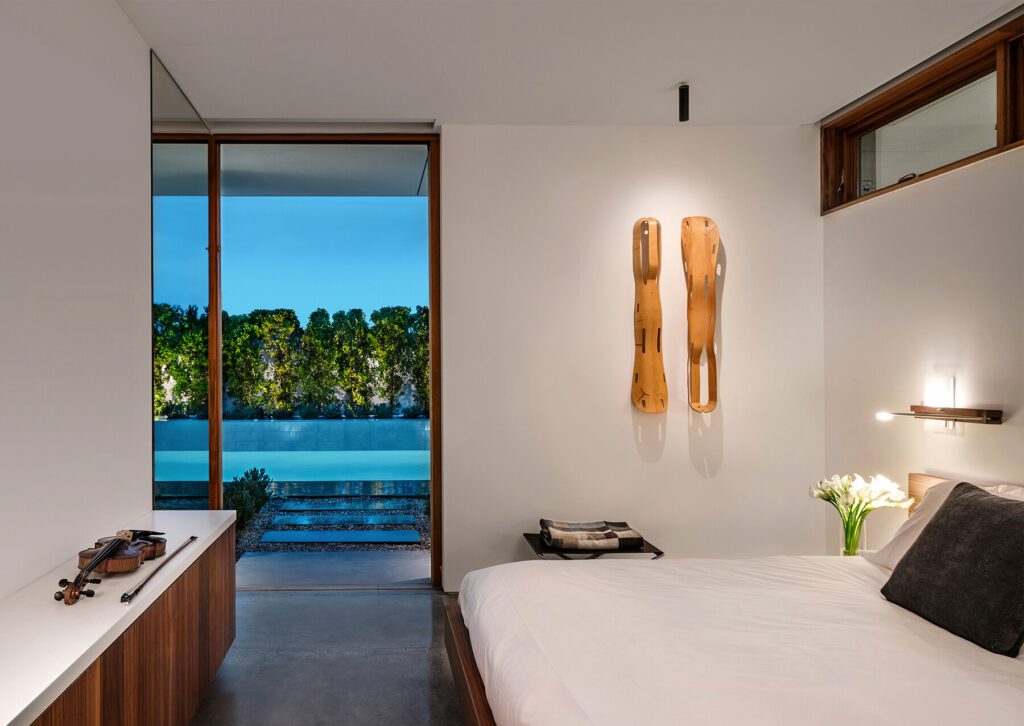 In all of our houses, we try to make corridors few in number and short in length. But when they're unavoidable, we make them generous in width. Wider hallways and doorways allow for a sense of space flowing from room to room. They also make it easier for you to maneuver if a change in your mobility requires you to need extra assistance.
Whether you're young or old, someone can walk abreast of you, helping you walk. And if the need arises, there will be enough width for a wheelchair.
Curbless bathrooms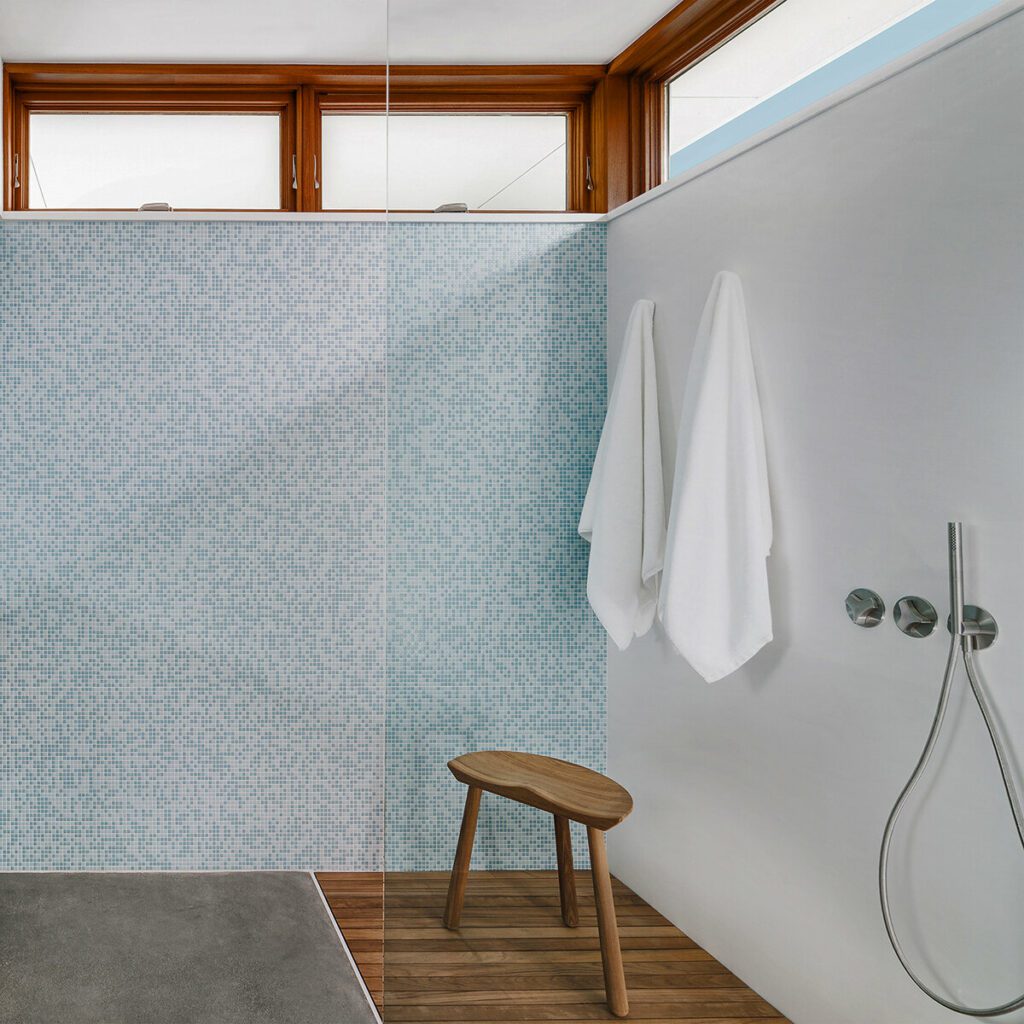 Another adaptation for designing a space with aging in mind is installing a shower whose floor is flush with the surrounding bathroom floor. Curbless showers are universally accessible and remove tripping hazards, making them safer for everyone regardless of age and mobility. We urge even our youngest clients to select this option. The added bonus is when the floor flows unbroken into the shower, the bathroom feels larger. Besides making it feel like your own private spa, additional features like a bench in the shower are ideal for those with balance, endurance and strength issues, as well as for those just looking to bask in the refuge of their beautiful shower.
Building a custom home is not only an investment of your time and money, its an investment in your future. With thoughtful planning upfront, we can help ensure that home is ready to meet you at every step on that journey. Talk to our team today to learn how.
Photography: Nat Rea, Chase Daniel