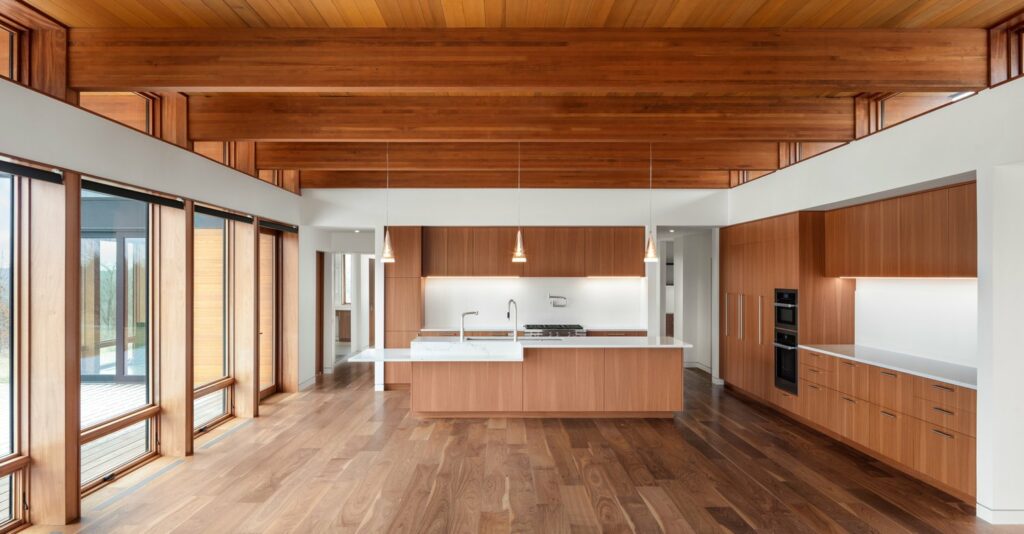 As designers of custom homes, we are dedicated to creating solutions that improve our clients' lives, whatever their needs may be. Aesthetics and accessibility should work together to create a home that makes life better. That was the standard our team applied when designing a recently completed home in Iowa where accessibility was a prime concern.
A Leader in the Field
When thinking about accessible buildings and universal design—the principle that an environment should be usable by the largest possible number of people—architect Michael Graves (1934-2015) is an inspiration. Known for his prominent buildings and product designs, and as one of the "New York Five," Graves emerged as a leading voice for universal design after becoming paralyzed from the waist down in 2003. Frustrated with the aesthetic and practical qualities of the spaces he occupied as a person with a disability, he spent his later years designing hospitals and rehab facilities.
"I believe well-designed places and objects can actually improve healing, while poor design can inhibit it," he told The Washington Post in 2010.
Accessible Movement
We share Graves's belief that when a home combines accessibility with aesthetics, life will be better for the people who live there. In fact, our design language promotes accessibility, and this Iowa project demonstrates how.
For example, we believe in eliminating thresholds for smooth transitions between the indoors and outdoors. And Turkel Design homes have generous zones of movement, with spaces that are fit for rest and habitation, as opposed to just passing through.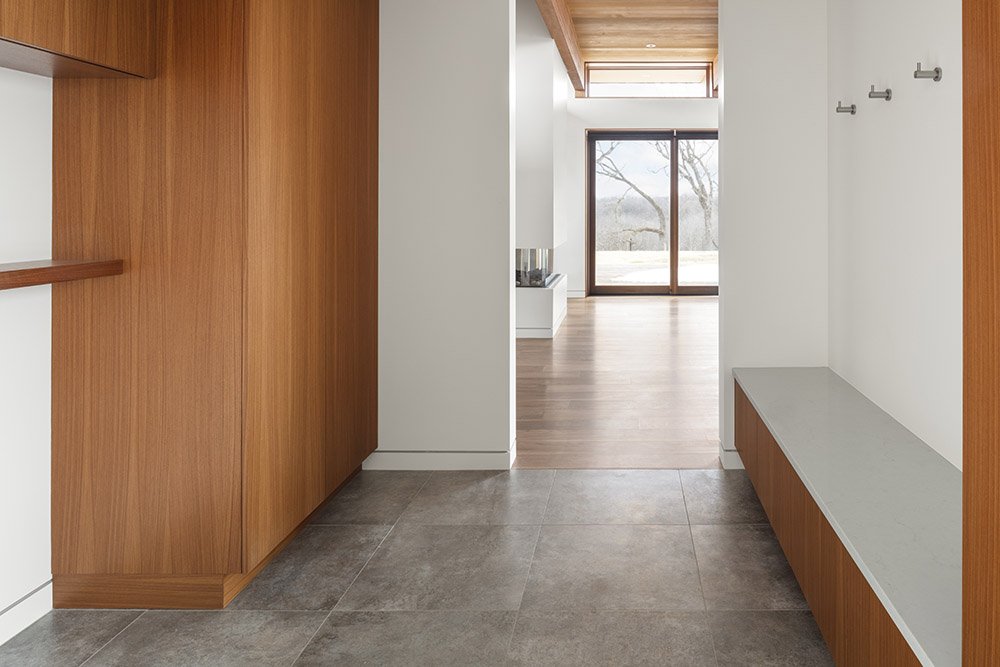 Accessible Cabinetry
Custom cabinetry played a significant role in providing accessible solutions that enhance the home's aesthetic appeal—the warm wood casework throughout is a Turkel Design trademark. Throughout the kitchen, cabinets were designed at a reachable height for a wheelchair user, with accessible pulls of a shape that's easy to grasp, while the multi-level island provides work surfaces for all users.
In his Washington Post interview, Michael Graves recalled his own experiences when he said that "an accessible bathroom can give a patient a sense of normalcy and motivation."
With these words in mind, we paid particular attention to the bathrooms in this Iowa house. In the primary bath, this double sink is open below for wheelchair access, and the cabinets adjacent to it have handles at a height reachable from a sitting position. The shower is curbless and equipped with adjustable features. Adjacent to the bath, across a flat threshold, is a laundry room—with low, front-loading appliances.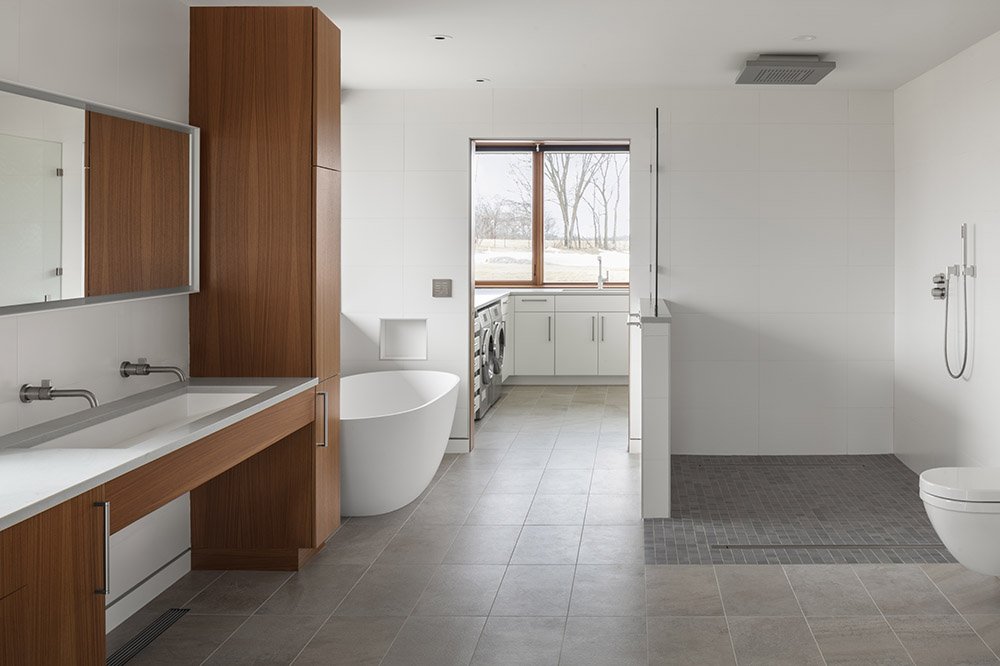 Similarly, in another bathroom, the sink below is built with space underneath to accommodate a wheelchair user, with a drawer for storage at the same level.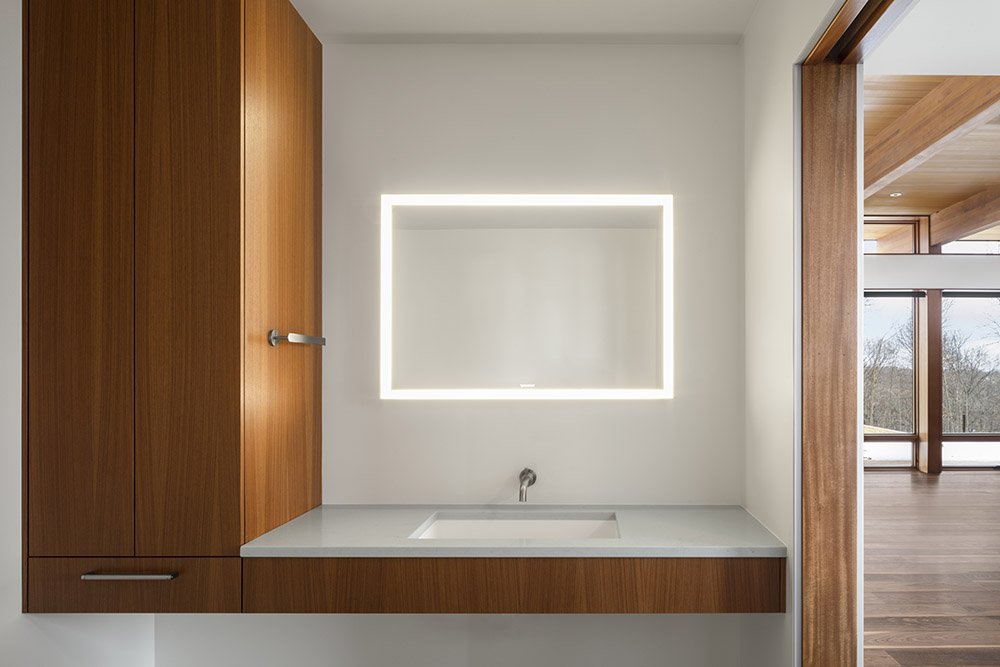 Elevated Design
Because this is a two-story home, we included a discreetly placed elevator for movement between floors. We also regularly design single-level homes, and can customize existing designs intended for single-level living.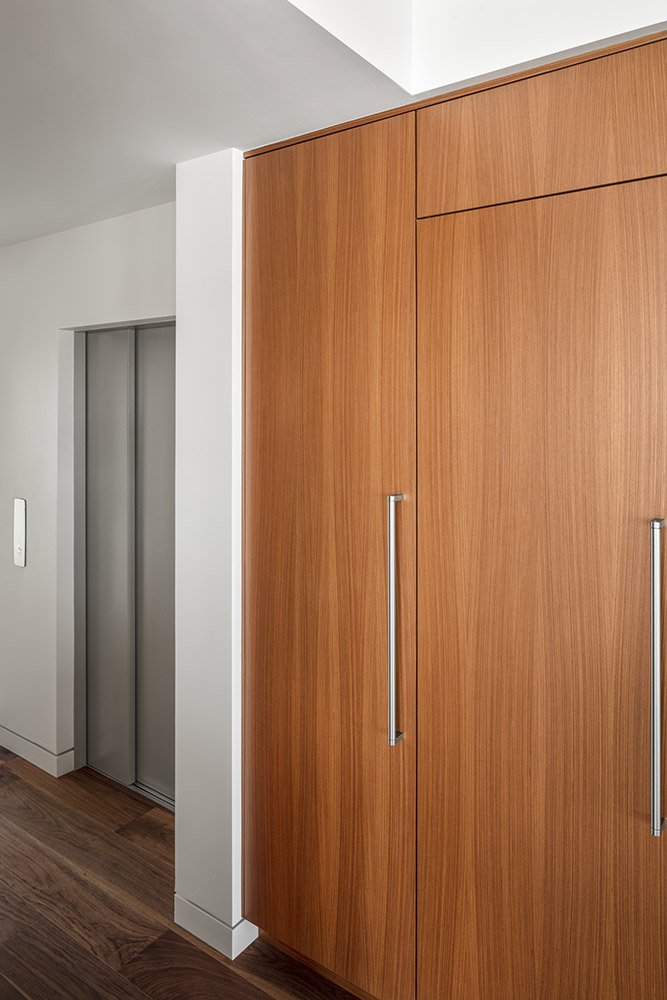 It All Comes Back to You
Graves knew that empathy is essential in designing spaces that are accessible to and inspiring for everyone.
At Turkel Design, we apply that empathy to every project, listening to the needs of our clients and ensuring that every detail of their home supports the lifestyle they are looking to create. Regardless of a homeowner's specific needs, a beautiful, warm, livable home is our goal—a goal achieved, we believe, with this project in Iowa.
Get in Touch
If you're thinking about building a custom home, Turkel Design can find creative, graceful ways to meet your specific requirements. Please contact us to start the conversation.