We begin by learning about you. Over screen-share meetings, we guide you to explore your home with 3D digital models and floorplans so you can visualize and take part in the design, including how your home will be sited on the land, the views from each room, the feeling of each space, how various material options will look, and how custom cabinetry will fit your lifestyle.
We incorporate local regulatory information and, if planning review is required, we present design materials on your behalf and navigate the approval process. After the overall plan for your home is approved we draw blueprints.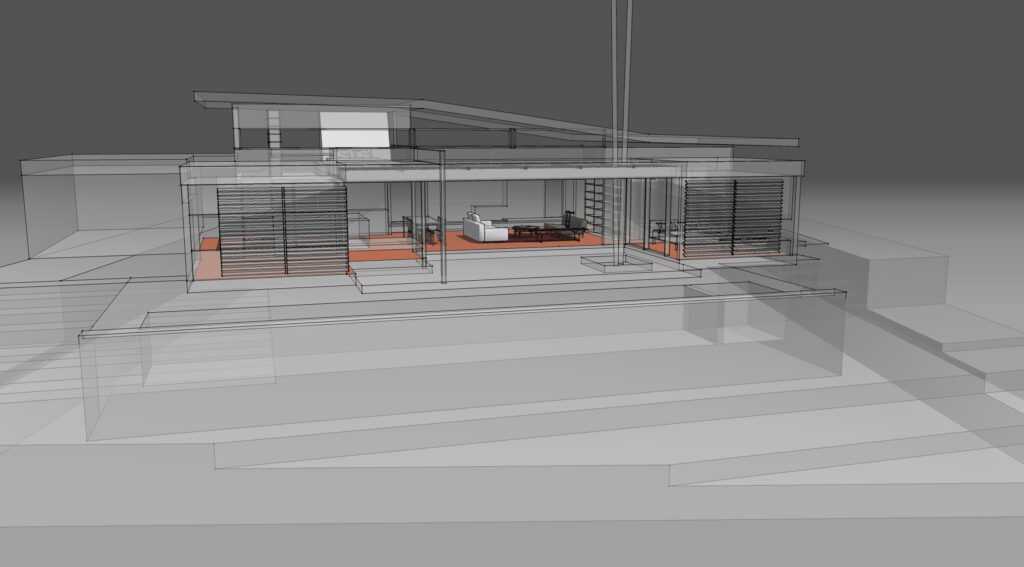 Your Goals
We begin by learning about you and your dreams. Using illustrated surveys that help us understand your needs, we design the home that reflects the way you want to live.
Site Analysis
We meet you at your site—wherever it may be—to analyze its unique characteristics and to understand what you love about it. We work with your local planning and building departments to procure, assess, and design for local regulations.
We create a 3D digital model of the site and its surroundings including representations of topography, neighboring buildings, views, and solar orientation, as well as regulatory restrictions such as setbacks and maximum building heights. This is the canvas upon which we design your home, while helping you visualize it at every step.
Schematic Design
Design starts with conceptual massing and space planning studies. When adapting an existing design from our portfolio, we use your input to identify opportunities for customization that fit your site and lifestyle. We propose design approaches for you to review. These evolve into a 3D digital architectural model of your home that allows you to explore the exterior and walk through the interior of each space.
Casework Design
We design custom casework, drawing from our library of details and finishes, complemented with bespoke solutions to accommodate your needs. Cabinetry is refined throughout the process, culminating in a comprehensive casework package.
Materials
We help you select material finishes, fixtures, appliances, and hardware that speak to you from our curated collection in order to make your home uniquely yours.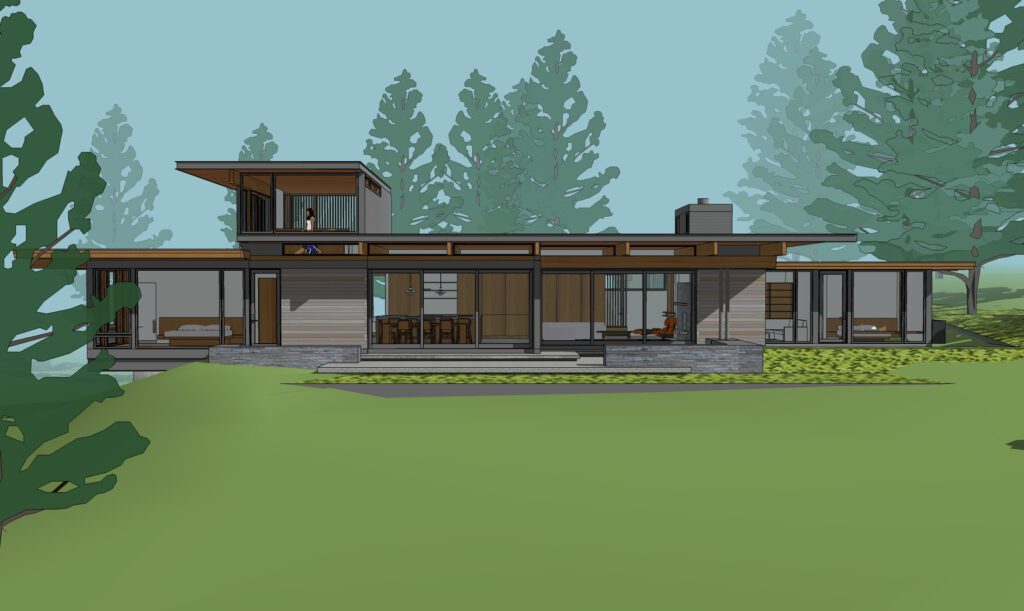 Design Documentation
Using building information modeling (BIM) software, we prepare the hardline drawings required for coordination with consultants such as structural and mechanical engineers. Incorporating their input and our own calculations, we refine the design to ensure that it will support the necessary structure and services.
Construction Documentation & Detail Development
To increase efficiency, we draw from our vast library of standard details which we incorporate with the bespoke details unique to your home.
Shop Drawings
We use the BIM to prepare detailed drawings that identify precisely what will be built in the factory to ensure consistency from design to fabrication.
Planning Review and Permitting
We prepare the necessary diagrams, documents, and drawings required to obtain local approval for your home. We engage local officials in our design process, in order to succeed in even the most rigorous planning jurisdictions.
Obtaining a building permit can be a complex process. We have experience working with specialized consultants to navigate local regulations, prepare permit drawings, and provide the supporting calculations and documentation.