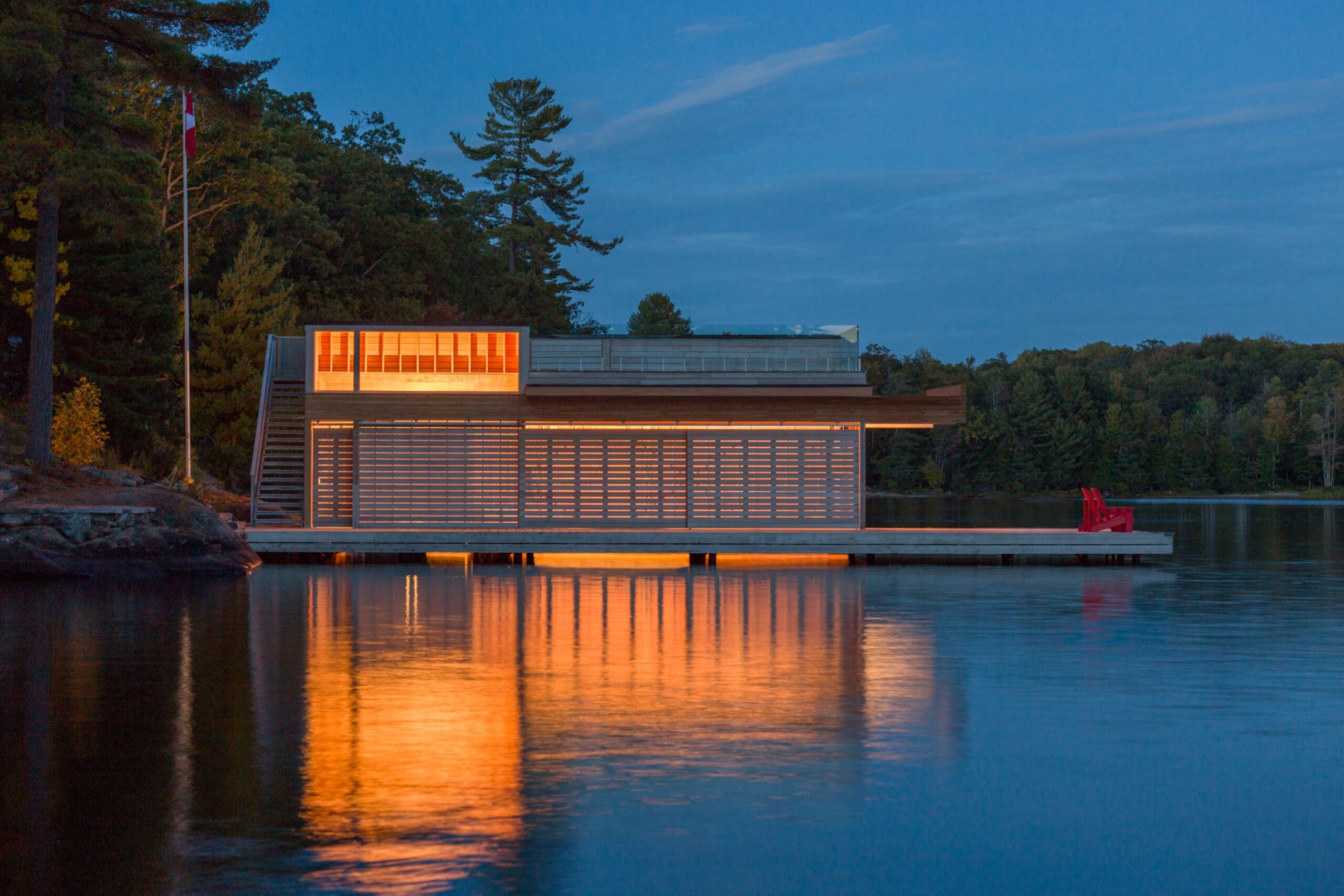 The Canadian Wood Council has awarded Turkel Design's Lake Muskoka Boathouse its highest-level Honor prize at the 2022-2023 Wood Design & Building Awards. Now in its thirty-ninth year, the awards program "recognizes and celebrates the outstanding work of architectural professionals around the world who achieve excellence in wood design and construction."
Located in Port Carling, Ontario, the Lake Muskoka Boathouse is a modern adaptation of a traditional Canadian building type. Using locally sourced Douglas fir and precision fabrication, it restores the type to its classic simplicity while elegantly facilitating its contemporary role as a space for gathering and entertainment.
"The crafting of this project is really exquisite for, in a way, a quite utilitarian building," said Susan Fitzgerald, design principal at FBM and a juror for this year's Wood Design & Building Awards.
"The jurors agreed that the winning projects demonstrate skilled applications of wood…all the structures were incredibly rich and well crafted," said juror Stephane Langevin of STGM at the awards announcement.
The team at Turkel Design who worked on the Lake Muskoka Boathouse includes Joel Turkel, Meelena Oleksiuk Turkel, Jake Wright, and Jeff Tucker. An Ontario native, Meelena Turkel said, "This project was inspired by summers growing up on Lake Muskoka, observing the rhythms and materials of the area. We at Turkel Design are very proud to be honored for our interpretation of this quintessential example of Canadian vernacular architecture."
Watch the award video for the Lake Muskoka Boathouse:
> READ MORE about the Wood Design and Building Awards.
About Turkel Design 
Since 2008, Turkel Design has designed more than 200 projects in 34 states and 7 countries. The practice is dedicated to creating progressively designed, systems-built homes using high-quality materials and precision fabrication. Turkel Design relies on the predictability of prefabrication and a systematized process to deliver simple, elegant homes for clients wherever they may be.