Design We Like is a blog series highlighting everyday items that complement the aesthetic sensibility of Turkel Design. By sharing these selections from our team, we hope to reveal more about our own design thinking: understated beauty, clean lines, high-quality materials, and work that is built to last. Durable rather than delicate, timeless rather than trendy, these are the essentials that are too well-designed to keep hidden in a drawer. There's no sponsored content here—it's a place for us to celebrate the things that we believe would fit in a Turkel Design home. 
Summer is the season for informal gatherings, impromptu cookouts, and friends stopping by for drinks and hors d'oeuvres on the patio or by the pool. For this season's Design We Like, our focus shifts to kitchenware that's both fit for summer—perfect for making light snacks and refreshing drinks, handy to have by the grill, suitable for indoors and outdoors—and timelessly stylish. We chose items that not only look appealing but are also a pleasure to use, easy on the eyes and gentle to the touch.
High-quality, natural materials and the functional elegance of Scandinavian design are additional common threads that link these picks:
Quench your thirst in style
Warm weather calls for refreshment, and refreshment calls for carbonation. This soda carbonator from Swedish design company Aarke impresses us both with its streamlined stainless-steel design and its commitment to sustainability. The carbonator's gas cylinders use 100% renewable CO2, and the plastic bottle included in the package is BPA-free. More importantly, by carbonating the water yourself, you can forgo the single-use plastic or glass bottles used to make Aperol spritzes and mezcal-and-sodas for the grown-ups or fancy lemonade for the kids.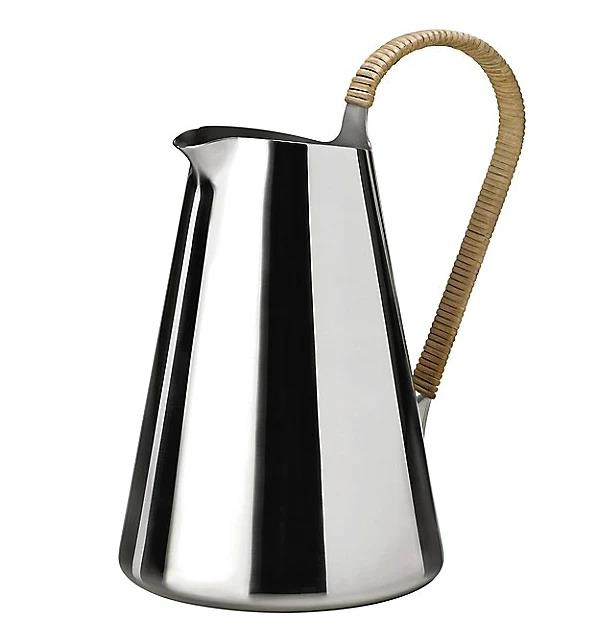 When imbibing in the sunshine, it's important to stay hydrated (with water). For this purpose, the Freja jug is a beautiful option to have at hand. Designed by Klaus Rath for Stelton Denmark, this two-liter pitcher is made of cooling stainless steel, with a rustic rattan handle that's both soft and easy to grip.
The design of the jug is exceptional, with a wide base that makes it difficult to tip over and a spout that prevents dripping. While "Freja" is a common Danish name today, it's believed to be derived from the Norse goddess "Freyja"—suggesting that this deceptively simple watcher pitcher is fit for the gods.
Serving good taste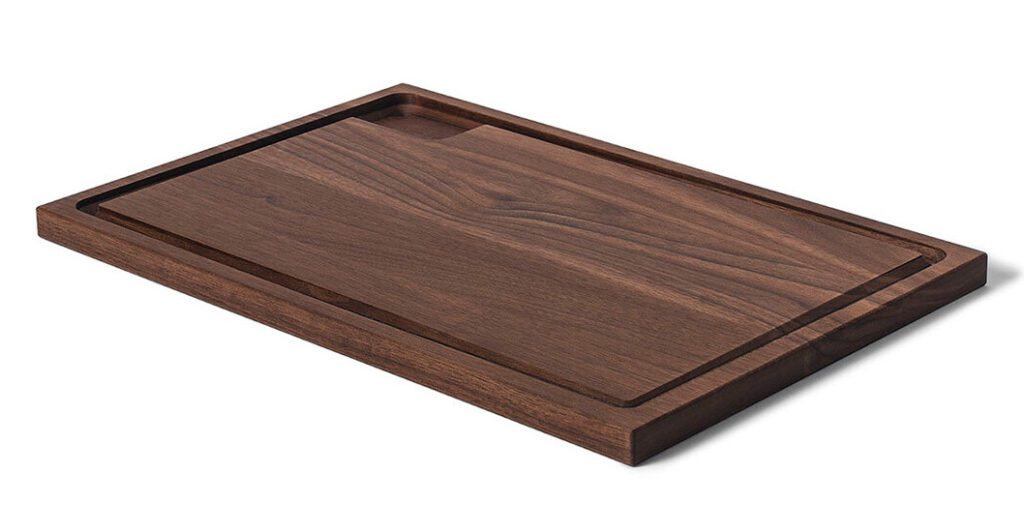 Whether you're hosting a full-on cookout or just snacking poolside, outdoor entertaining requires durable service items. The Slope carving board from designer Andrew Perkins's Fire Road brand is designed to collect juices and other liquids that might normally slide off. As in any Turkel Design home, the quality of the wood is key—we recommend the rich walnut option.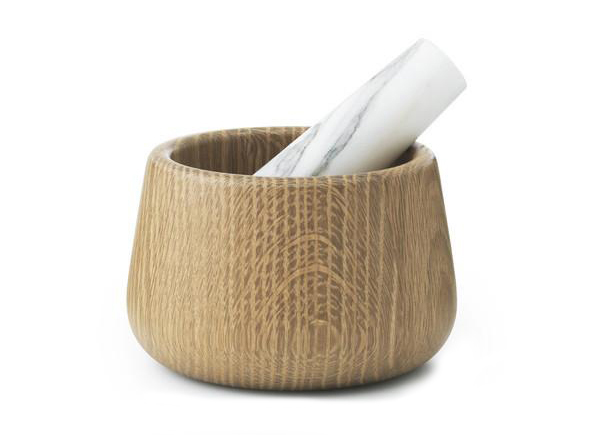 A surprisingly indispensable tool for outdoor dining is the mortar and pestle. Use it to grind up a dry rub for your barbecue or mash up avocados for some quick, homemade guacamole. You won't find a more aesthetically pleasing example than the Craft mortar and pestle by Danish designer Simon Legald for Normann Copenhagen. Once again, the quality of the materials (robust oak and marble) sets this item apart.
A home you want to invite people to
At Turkel Design, we create warm modern homes that are customized to fit the life you want—the kind of homes that make you want to invite friends and family over on a beautiful summer day.
How do you want to live? Contact us to start the conversation today.