Design We Like is a blog series highlighting everyday items that complement the aesthetic sensibility of Turkel Design. By sharing these selections from our team, we hope to reveal more about our own design thinking: understated beauty, clean lines, high-quality materials, and work that is built to last. Durable rather than delicate, timeless rather than trendy, these are the essentials that are too well-designed to keep hidden in a drawer. There's no sponsored content here—it's a place for us to celebrate the things that we believe would fit in a Turkel Design home.
When the holiday season rolls around, it's time to gather, catch up with old friends, and make merry. This is the time of year in which a home bartender's collection of glassware and tools gets its most vigorous workout. Because modern design and barware go together like gin and vermouth, we have plenty of suggestions for the home bartender that are as useful as they are pleasing to the eye.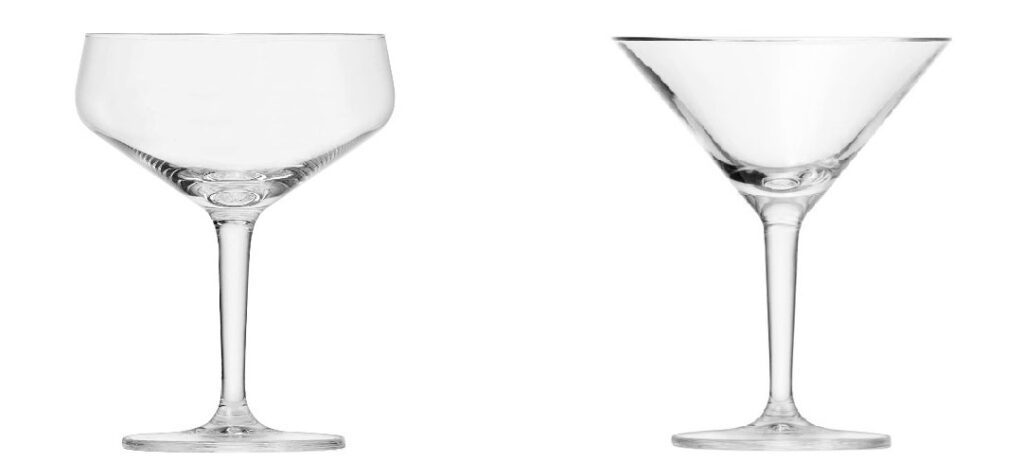 Schott Zwiesel cocktail coupe and martini glass
The classic coupe—said to have been devised by Benedictine monks in the seventeenth century—never goes out of style. This German rendition designed by legendary bartender Charles Schumann is an ideal vessel for cocktails shaken (daiquiris, gimlets) or stirred (Manhattans, Rob Roys). The sturdy Tritan Crystal, patented by Schott Zwiesel, resists breakage—and it's an affordable option, too.
Whether your cocktail party avatar is Don Draper or James Bond, the conical martini glass is a must. Pair your Schott Zwiesel coupes with a set of the company's basic bar martini glasses for a consistent, classic style that will accommodate many of the recipes in your copy of The Art of Mixology.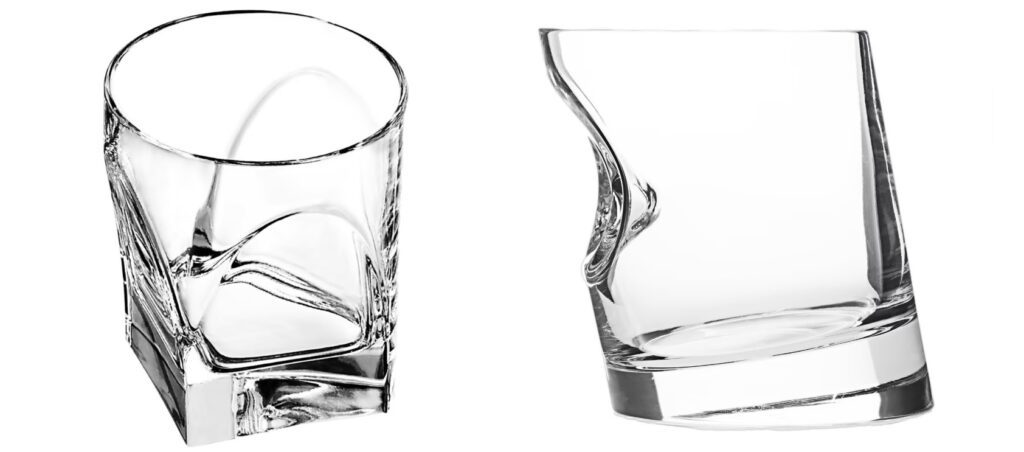 Crystal old-fashioned and water glasses
No glassware collection is complete without a vessel for another simple, timeless cocktail: the old-fashioned. For the serious bartender, we recommend Italian designer Enzo Mari's handcrafted crystal double old-fashioned glasses. Each of these stunners has a unique base, which not only adds visual interest but also discourages your guests from mixing up their glasses. The striking sculptural groove in each one also makes for easy gripping.
Of course, nonalcoholic hydration is key to a successful cocktail session. These Italian crystal water glasses, designed by Angelo Mangiarotti, earn the nickname "ice stopper" because, as you drink, the indentation in the glass prevents ice cubes from sliding into your mouth.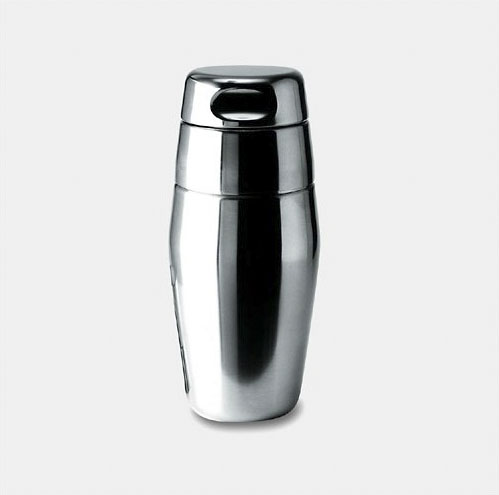 Shaken and stirred
Before the cocktails reach the glass, you will need tools to make sure they are concocted to the highest quality. Here, especially, the quality of the design can seriously affect the taste and temperature of your tipples.
Bartenders know that all-spirit cocktails (Manhattans, Negronis, martinis, etc.) are best stirred rather than shaken. This American Metalcraft MGC20 stirring/mixing glass makes it easy to whip up a couple of Red Hooks or Torontos while continuing conversation with your sure-to-be-impressed guests.
Accordingly, a shaker is necessary for any drink with a nonalcoholic ingredient, like fresh juice (margaritas, daiquiris, etc.). This elegant, mirror-polished metal shaker from Alessi, designed by Luigi Massoni and Carlo Mazzeri, fits together beautifully, making spills less likely to dampen your cocktail party's style.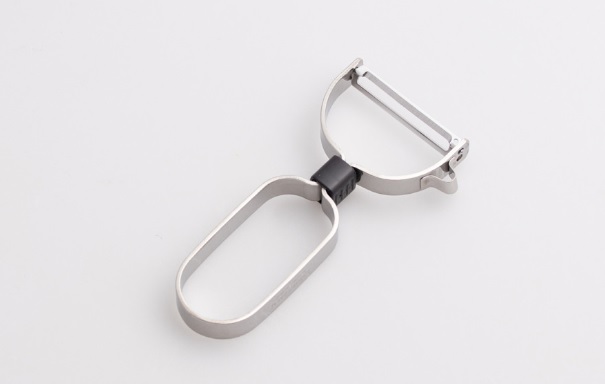 Don't forget the garnish
Ever wonder how the bartender at your favorite serious cocktail joint cuts that perfect lemon peel to drag around the rim of your glass? They may be using this Japanese vegetable peeler from Suncraft, which allows you to create a gorgeous one-piece peel with the flick of a wrist. Will you include a photo? I like the one you found. Also keep an eye out for this version, also by Suncraft, which comes in both right- and left-handed versions and is extremely low-cost, but is out of stock at this writing.
Get in touch
The items listed here reflect the design thinking our team uses to create elegant, modern custom homes. We guide our clients through a refined, systems-driven process to design the home that best fits their lifestyle—including the perfect home bar setup for those holiday cocktail parties.
Please contact us to discuss how you want to live.