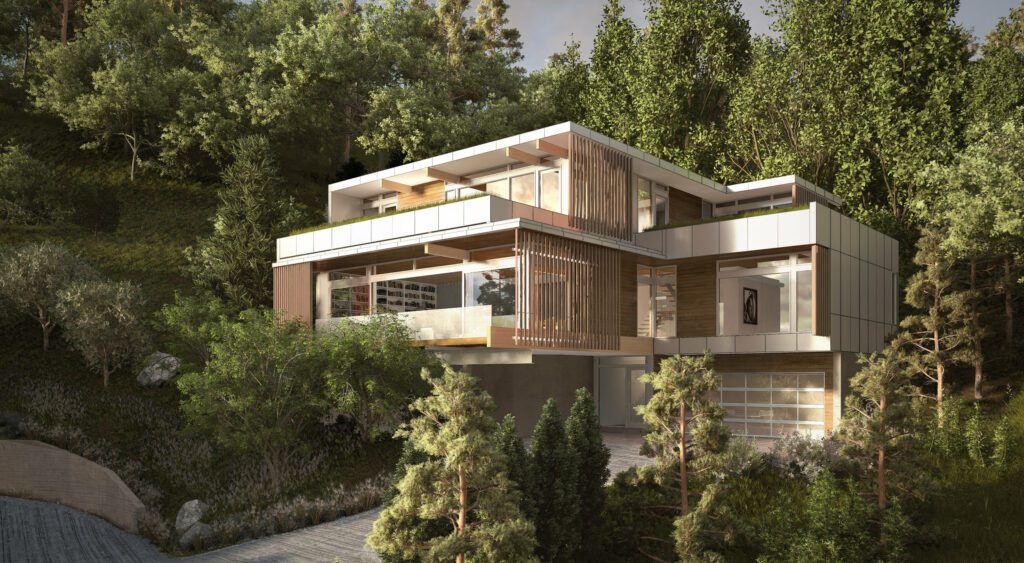 Josh D. – Mill Valley, CA
"As an experienced developer, I thought I knew a lot about design and construction. However, Turkel Design demonstrated an entirely new level of knowledge and capabilities. It didn't matter that we were on the other side of the country.
They were able to get through one the most challenging design review municipalities that I have ever experienced—and understand how to design an exceptional home with a comprehensive holistic vision."
William S. – Martha's Vineyard, MA
Captured from a spoken interview:
"As soon as we contacted Turkel Design, we started talking about function and how the process works. It was just a good fit. I enjoyed the conversations, I felt like we were on the same page, and what they were producing was what I wanted for my end-product. And they were smart—they knew what they were talking about. I deal with architects all day long, so I'm a pretty good judge.
The design system that they use is human-user friendly. It allows somebody who doesn't do what I do—who doesn't look at the kind of documents that I look at day in and day out—to understand how these rooms will look and how the flow of the space will function.
I was actually very surprised at the efficiency of the panelized prefab construction, and how fast it happened. It really went up fast—and everything was straight. Basically, Turkel turned the house over to me after it was framed up and tight and was plumb and square, which is, at the end of the day, what it has to be! With stick-build, there's always problems with that, and in this case, there really weren't. It was really something."

Laura V. – Calgary, AB, Canada
"Joel Turkel, Jake Wright, and their team at Turkel Design helped us through the process of designing a home we love. They were great to work with, detail oriented, experienced, and design beautiful and livable homes.
We've lived here more than five years, and highly recommend them for your project."

Susan M. – Greenville, SC
"When my husband and I decided to build a second home in Greenville, South Carolina, on Paris Mountain, facing the Blue Ridge mountains, we were instantly drawn to Turkel Design. Paris Mountain is a designated ecologically sensitive area, so minimizing the building impact was very important. Turkel Design's use of precision fabrication was the perfect solution, with walls built off-site and then set in place.
Turkel Design arrived on site and began working with us with the placement and orientation of the house. They graphically showed us how light would enter the house throughout the changing seasons, adding clerestory windows on the back to allow the sun to stream in during the winter. Winds flow up the valley, and they strategically placed windows to capture that flow throughout the house. Their design placed the house into the hillside so that it blends seamlessly in the mountain, and inside temperature stays consistent all year long.
The team even guided us with interior choices, including cabinetry and fixtures. The end result is a house with breathtaking views that blends organically on the mountain."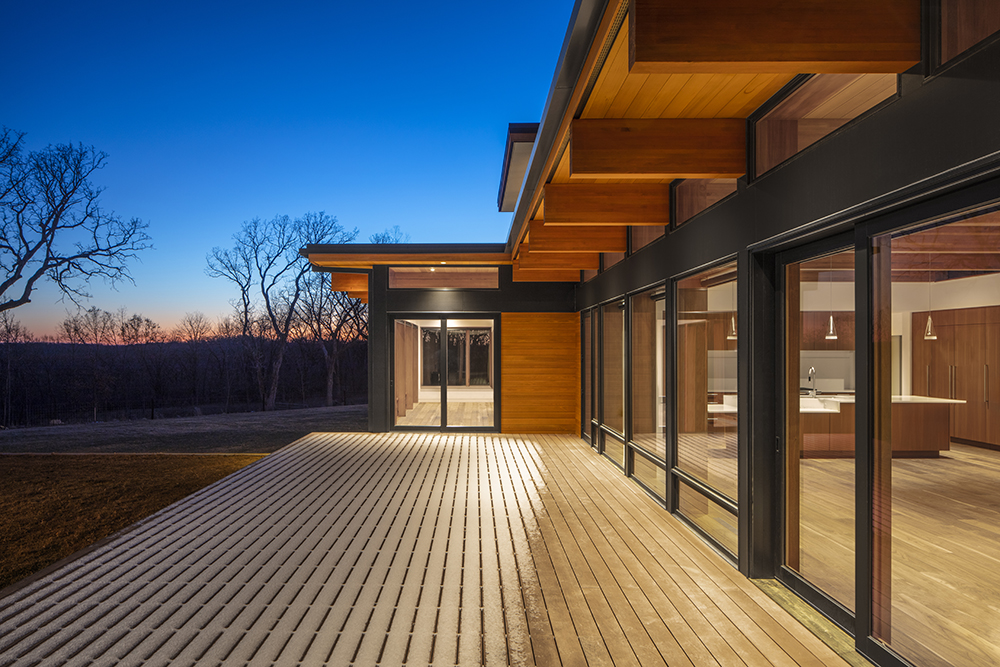 Maggie C. – New Paltz, NY
"We love our Turkel house. The building process was fun and even after five years, I really wouldn't have done anything differently. Visitors are constantly amazed.
When it snows, it is like living in a snow globe, and I no longer mind the rain as the many windows keep it from ever getting gloomy. The overhanging prevents unwanted sun in the summer and allows more natural light in the winter.
We still pinch ourselves that we get to live here!"
Brenden M. – Hillsdale, NY
"I worked with Turkel Design on three projects in upstate New York, which were entirely designed and facilitated remotely via online design tools and screen-share meetings—making the design process smooth and accessible from wherever I was located. I appreciated their systems approach, and how they pushed the boundaries of the systems in order to achieve inspiring spatial conditions. When working with them to design my most recent home, the goal was to be mindful of the environment without sacrificing lifestyle or good design. They helped me achieve this. In fact, one of the homes became NAHB Emerald Certified in New York and was the 2012 recipient of the NAHB Building Systems Councils Best Green Built Home Award."
Rena L. – Toledo, OH
"My husband and I had tried working with another architect before Turkel, but we did not get beyond the planning stage as there were too many disconnects regarding budget, scale, and timetable. With Turkel, however, the process was streamlined, with reasonable certainty regarding cost and timetables.
The Turkel team paid attention to how we planned to live in the house and crafted solutions that really work for us. For example, they added a spiral staircase from my closet to my office, which allows me to wake up hours before my husband and get to my office without waking him, as well as a hidden service kitchen which allows us to enjoy the day-to-day benefits of our open plan main kitchen and living area, while also having a more private prep space when we are entertaining a crowd.
Our local builder was dubious at first about panelized fabricated construction, but he quickly became a convert when he saw the Turkel team's speed and precision.
In short, we love our new home and feel so fortunate that we actually get to live here."