Our systematized process ensures consistent quality of materials and makes certain that your home is built as specified. Factory-based prefabrication offers dimensional accuracy that aids in precision assembly on any site.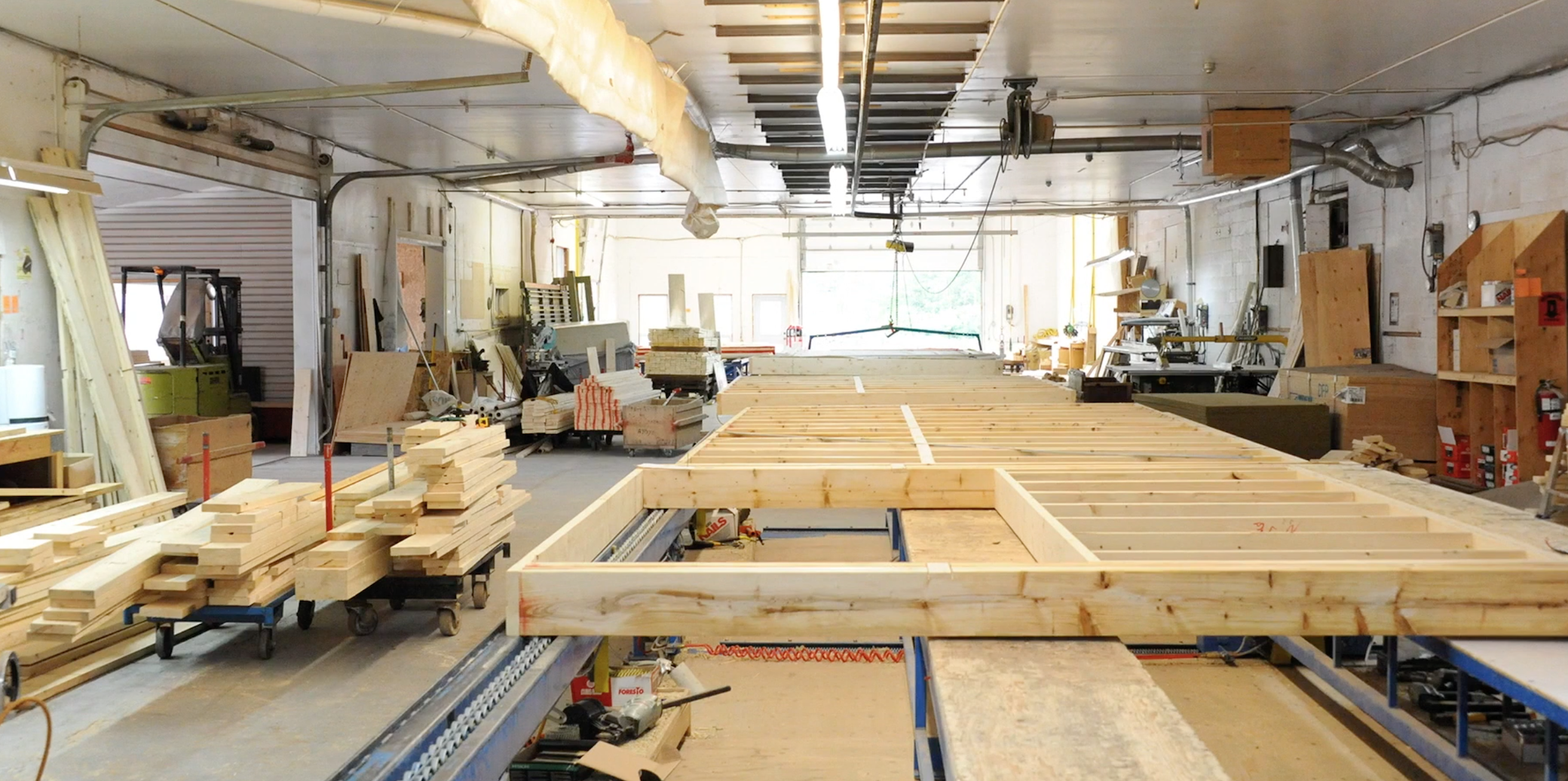 After the permit is secured and the design documentation is finalized, we manufacture the structural shell of your home while your contractor is preparing the site and foundation. Because we build the wall panels, roof and floor structures, laminated beams, and sheathing in a stabilized environment, we work through all weather conditions.
The factory-built package that we deliver to your site includes exterior and interior wall systems, roof and floor systems, windows, interior and exterior doors, flooring, cladding, decking, and custom designed built-in cabinetry and furniture. We provide the items that are integral to the architecture — always high-quality, and designed and detailed to fit seamlessly into your home.
The most important reason for our systemization is to ensure predictability. Consider your confidence in the finished product knowing that your custom home is built three times—first in a 3D digital model, next on a factory floor, and finally on your site.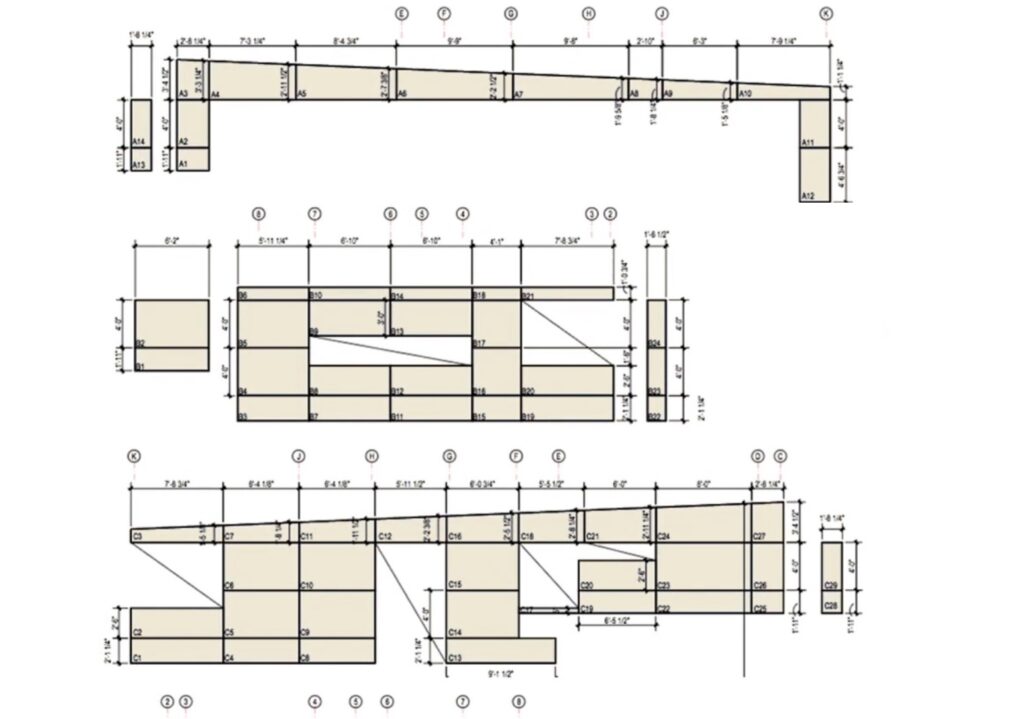 Structural Package
We fabricate the components of the structural shell of your home in a factory. These include panelized walls, componentized floors and roofs, and architectural grade beams. All are built to the material and dimensional specification outlined in our building information model (BIM) software. This detailed process essentially allows the building to be built twice before reaching the site – enhancing the predictability of the structure.
Casework
Because the cabinetry and shelving is included in our BIM, we are able to fabricate it to high tolerances, ensuring a tight fit, which results in the clean lines that a successful modern home demands.
Windows and Doors (interior and exterior)
Our home designs favor glass to welcome natural light and views, so it is critical that the window package for your home be carefully considered for quality, aesthetics, and fit. Doors are no longer just doors. A door is often a wall of glass, a statement upon entry, or a room divider that tucks away into a pocket. Ensuring that these fit seamlessly into the design is critical for the look and function of your home.
Finish Materials
The materials that are the surfaces of your home, the ones that you interact with closely every day (flooring, ceiling liners, cladding, etc.), need to be of the highest quality, for both aesthetics and longevity. Because they can be difficult for a local builder to procure, we include them in our component package.
Built-in Furniture
Just like custom-designed cabinetry that enables your home to function and look the way you need it to, built-in furniture can be equally critical. Bespoke furniture pieces such as breakfast nooks, entry benches, or bunk beds require coordination with the architecture and finishes and are therefore also included in our building component package.